Actor  Jaden Smith,11, had full support of his entire family-his parents Jada and Will and his siblings Trey,17, and Willow,9,- at the  the Los Angeles Premiere of the Karate Kid on June 7, 2010 in Westwood, California.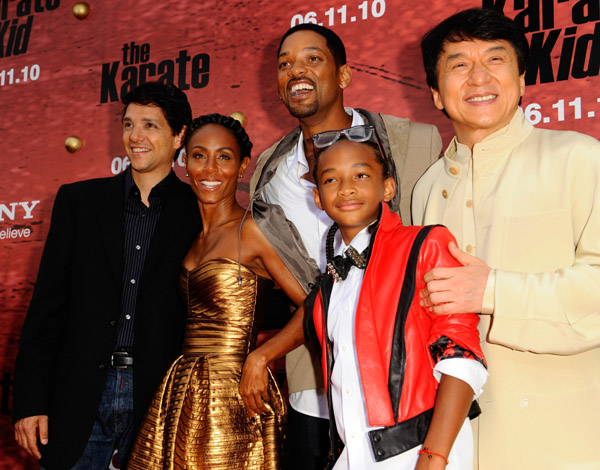 Actors Ralph Macchio(the original Karate Kid) and Jackie Chan later joined the Smiths for a photo-op. Jaden will star as the "Karate Kid" in the 1984 remake, due out on June 11th.
Check out tons more pictures below!