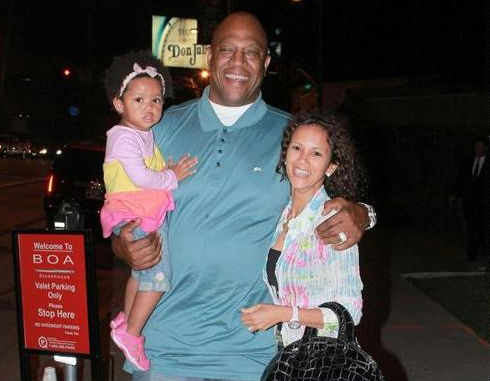 Actor Tommy 'Tiny' Lister, his wife Felecia, and their daughter Faith were spotted leaving Boa Steakhouse on June 1, 2010 in West Hollywood, CA.
Tommy "Tiny" Lister is best known for his role as" Deebo" in the series of Friday movies.
Click here for archived pictures of Tommy and his family.