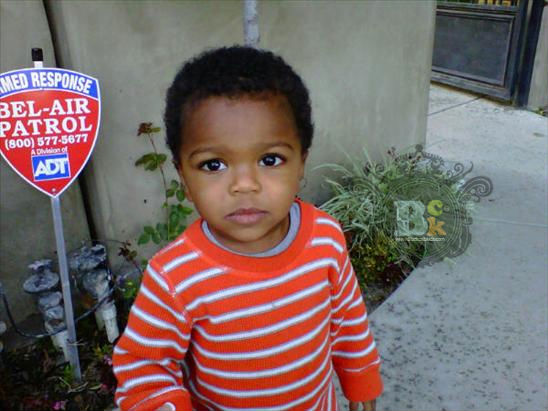 When last we saw Curtis Muhammad Conway Jr (born August 26th 2008), he was being held by his mom Laila Ali. Now Curtis can stand up on his own!
Just recently, Curtis' mom created a one-of-a-Kind baby blanket for the Bundled in Hope campaign benefiting Save the Children:
"Laila's design feature[d] a bright-colored Earth surrounded by people holding hands with the words "Peace" and "Love" emblazoned across the blanket. She was inspired by the peace, love and equality she hopes for all mankind, and especially her son Curtis Jr., to experience."
The blanket sold for $212.50 and proceeds will go toward helping children in need.