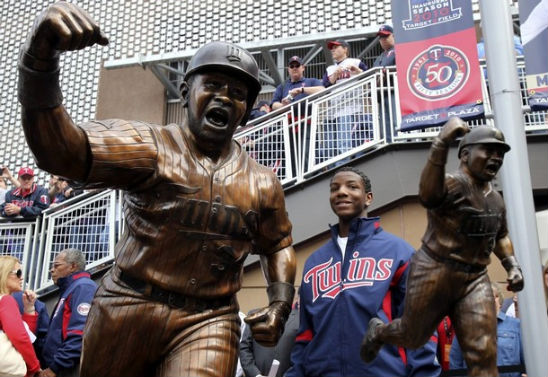 Kirby Puckett Jr,17, stands by a statue honoring his father, the late Minnesota Twins player Kirby Puckett, at Target Field in Minneapolis, Minnesota on April 12, 2010.
When asked what his father would have thought about the special day, Kirby Jr. said, "He would have been honored. He always wanted to play in an outdoor stadium."
The late Hall of Fame outfielder Kirby Puckett is survived by his ex-wife Tonya Puckett and his two children Kirby Jr. and Catherine.