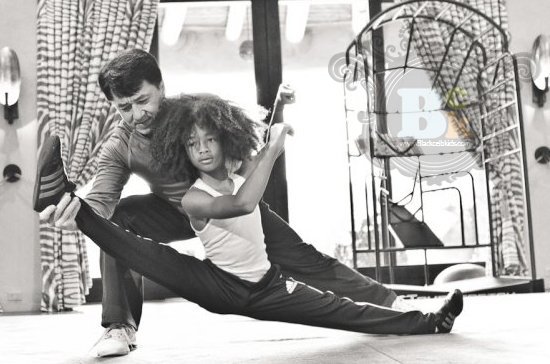 "They should see this because it's a great movie," says Jaden Smith of his new movie, The Karate Kid. 11-year-old Jaden promises that viewers will enjoy the 1984 remake because "We have our own little twist to the movie, the fact that we're in China. But it's just a great, great movie."
Click here to take a behind the scenes look at Jaden's upcoming film.
Veteran actor Jackie Chan, who is a main character in the movie, says to MTV, "I think it's different from the first one. You will see the difference. Of course, today's technology and filming — things are always better than 30 years ago. But ['The Karate Kid'] is a traditional classic. We just pay it tribute. I think everybody will like it."
The Karate Kid is due out in June of this year.
Photo: The photo shows Jaden and Jackie getting ready for the Kids' Choice Awards this past weekend.