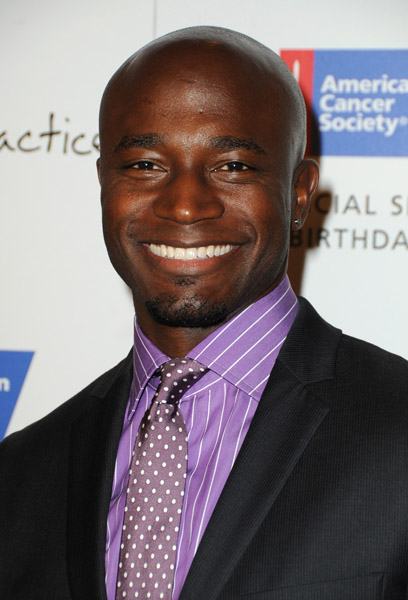 Actor  Taye Diggs is experiencing the "joy" that so many new dads before him have experienced. The new dad admits that fatherhood  "is a joy that can't be explained."
"I love his smile. He's always smiling," the Private Practice star gushed about  his two-week-old son Walker Nathaniel while at a nonprofit event on Monday(September 21st).
"It's been amazing just to come home to that little dude. Every time I leave the house, it just makes me want to come back even more. It's just a great prize waiting for me."
See a picture of Taye Diggs and his family
Walker happens to be the first child for Taye Diggs and his wife, singer Idina Menzel.
"I have a new-found respect and admiration that borders on worship of my wife," Diggs said at the American Cancer Society Blow Out Cancer event at Spago in Beverly Hills. "Just to see her turn into a mother overnight is amazing."