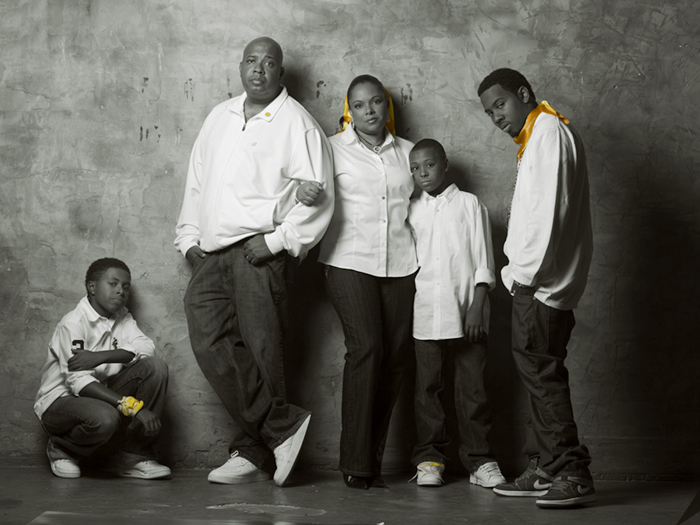 Reality television stars Rev Run and Justine Simmons agree that "no family is perfect", including theirs.  The Simmons, however, feel that it is their duty to inspire others. With their latest book "Take Back Your Family: How to raise respectful and Loving Kids in a Dysfunctional World", the Simmons are certainly inspiring others to be better parents. In a recent interview with Essence.com, Rev Run and Justine Simmons share how they balance parenthood with being in the spotlight:
On being parents in the spotlight:
Justine Simmons: MTV is our church and everything that happens God wants us to share it with people, it's not to humiliate our kids but to let people know that stuff happens.
Rev. Run: We do this because it's our ministry. You can't find a Rev. Run church but you can find a Rev. Run book or see a show where I'm not preaching but leading by example. I'm coming from a different point of view, and talking to a different crowd. Young folks can see that you can still achieve and have God as your center. You can inspire without having to tell them to go to church.
On maintaining a healthy blended family:
Justine: It bothers me to know that there's a bad myth about stepparents. Children go into a situation with their guard up, especially if you have other children right away. They think that this person isn't going to treat me as good as their own. What matters to me is who's doing the right thing.
On whether or not a parent can be a friend to his/her child:
Justine: You need to have a balance. We don't get that close where the kids think they can say or do anything. They need to know when we're playing or being serious or else they will try to see how far they can get away with things.
Rev. Run: It's all about troubleshooting. I believe that where your attention goes, power flows and my energy and attention is on my family. If I'm being heavy handed, I make sure to tell them that I love them. You have to be tireless and proactive to your families. Talk to your kids and listen to your wife.
On how they handle online rumors about Vanessa and Angela or JoJo's arrest:
Justine: With the girls being in L.A., we always tell them to have respect for themselves and not to be "out there" because people are waiting for you to fall. And they see it for themselves, that lifestyle isn't so glamorous. With Jojo's arrest, we know that this is a path he's got to walk and work on. You pray that he gets it and doesn't do it again. For me, under my roof, that is something that you're only going to get one chance.
Rev. Run: No family is perfect and we're no different. But we also understand that our purpose is to inspire so that helps to not get caught up and to try to stay on the correct path.
On how parents should handle their "tough" situations:
Justine: I see a lot of parents whose kids are in jail or get into trouble and they keep bailing them out for their whole lives. Children need to understand that you're not going to reap great benefits if you want to live that type of life.
Rev. Run: If you do good, good things come to you. And if you do bad then some of the good things will be taken away. Anything that is precious to you can and will be challenged, to have to focus and be proactive to take back your family or something.
Rev Run and Justine are parents to three sons and three daughters.