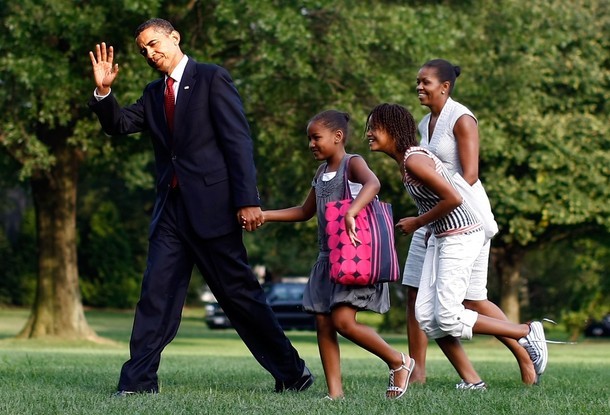 President Barack Obama, First Lady Michelle Obama, and daughters Sasha,8, and Malia,11, returned to the the White House yesterday( August 17, 2009) after spending the last 3 days out of town, including a visit to the Grand Canyon National Park.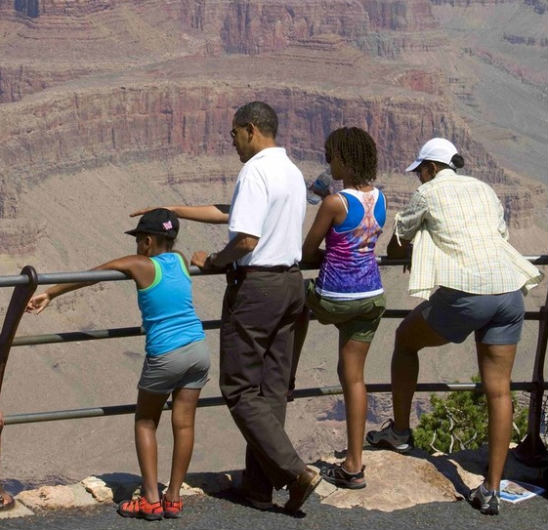 In between talks of war and healthcare reform, President Barack Obama managed to take his family to visit the Grand Canyon among other historic places in Wyoming, Montana, Arizona, to name a few. Papa and Mama Obama also managed to get in a lesson on Geology:
President: "You just studied this, right? What kinds of rocks are there?"
Malia: "There's a kind of rock that's made out of lava, right? Now what is that?
Park Ranger Kraynak: "It starts with 'i'."
Malia: "Igneous rock."
Michelle Obama: "High five!