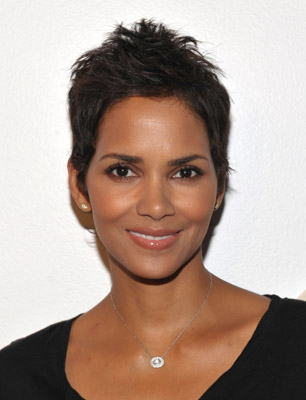 * Brad and Angelina were caught  at a McDonald's drive-thru window last week.  Brad and Angelina picked up some bottled water and Happy Meals for their kids, Maddox, Pax, Zahara, Shiloh, Knox and Vivienne.
*First Lady Michelle Obama treated her daughters and 15 of her staffers for a lunch at the Good Stuff Eatery recently. The girls enjoyed simple cheeseburgers, tempura-fried onion rings and fries, and milkshakes. Sasha, went for a Milky Way shake with butterscotch and hot fudge around the rim and malt balls. YUM!
*Singer Solange, her son Julez, and her sister Beyonce had a little scare while away in Japan just a day ago. The scare? An earthquake! Well, now Solange, her son, and her sister are safely back in the U.S.A. Beyonce had this to day about the trip: "We wish we could understand, but it's really exciting to be able to know that that her son is being exposed to all of this wonderful culture and we were watching the sumo wrestlers and it's just been a really beautiful experience this trip."
* According to internet buzz, actress Halle Berry may be pregnant with her second child! This wouldn't be the first time this year that the actress has been rumored to be pregnant. Though she has been walking around in lose fitting clothing, BCK is not at all sure as to the validity of these rumors.
* NBA player Kenyon Martin was spotted at DisneyWorld on Sunday August 9th, 2009. A worn-out Kenyon was seen carrying his daughter Cierra Reign. Martin is the father of three children: two sons Kenyon Jr. and Kamron and a daughter, Cierra Reign.
* Kobe Bryant, his wife and kids visited the Louvre in France on Sunday. Great to see Kobe spending time with the family!
******
Welcome to the new  BCK Rundown! In this new segment, you will get your afternoon fix of the comings and goings (and even rumors!) of your favorite celebrity babies, kids, and their parents! Welcome to the BCK Rundown! Enjoy!