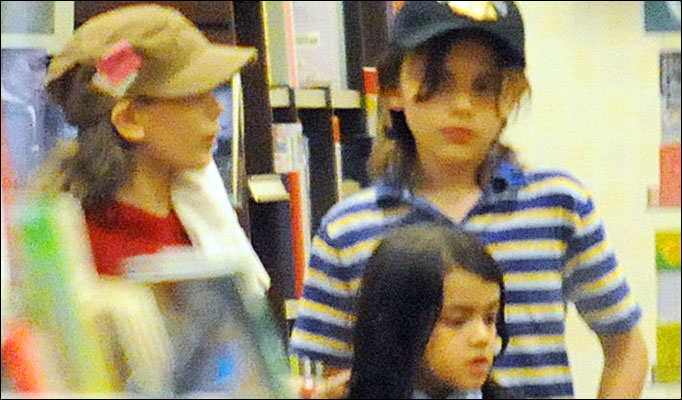 According to Brian Oxman, a lawyer to the Jackson family, Michael Jackson's kids Michael Joseph Jackson, Jr., Paris Michael Katherine Jackson and Prince "Blanket" Michael Jackson II, will most likely be placed in the care of his mother Katherine Jackson.
 "Probably Mrs. Jackson will take care of them, she loves them dearly," Oxman tells RadarOnline.
"Everyone is crying and it's very sad," he added about the scene at the hospital where Michael was pronounced dead yesterday.
Oxman also reveals that Jackson's three kids were in the house when the ambulance took their dad away.
Grace Rwaranda: As can be expected, Michael Jackson's children were loved by many. One such person was their nanny Grace Rwaramba. According to ABC news, " A battle for Michael Jackson's three children began brewing between the children's nanny and grandmother just hours after the pop singer was pronounced dead Thursday, according to a Jackson biographer and family friend."
Grace Rwaramba, 42, is the nanny who has worked for Jackson for nearly twenty years until his untimely death on June 25th,2009. In 2006, Grace and Michael were rumored to have gotten married. The rumors turned out false but one thing is for sure: Grace was an integral part of Jackson's life.
 "Michael's wishes were known. He wants Grace to have the kids. They love her," reveals Stacey Brown, an old family friend.
 "If the kids had the choice," Brown said, "I think they'd pick Grace."
Debbie Rowe: Debbie Rowe is the biological mother of Prince Michael Jr., 12, and Paris Katherine, 11. Debbie signed off all her rights as a parent in 2001 but sources say that she will probably try to regain custody of her kids.