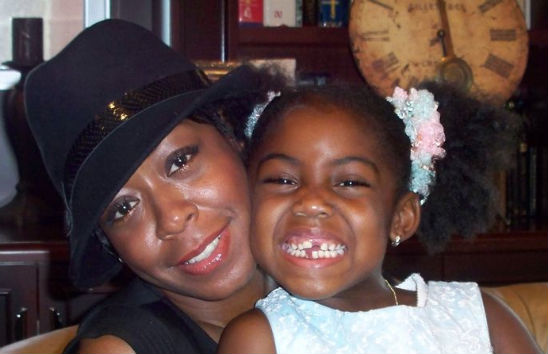 We've all heard of the tooth fairy and some of us  at one time or another believed in the tooth fairy when we were younger. So what harm is there in lying to our kids about the mythical character? Actress Tichina Arnold doesn't see any harm in lying about the fictitious character, but she  doesn't know if she should continue to lie to her daughter Alijah,4, either….   As told by Tichina Arnold:
While I was pregnant, I promised myself that if my child did not get encouraged by other children to believe in fictitious characters, then neither would I. That would be one less thing I would have to deal with. I am eating those words now. It was ME that TOLD Alijah about the Tooth Fairy in the first place! She never asked me about it. I volunteered that information AND made up a whole story behind it.
I figured out my rationalization behind it though. I realized that I never believed in the Tooth Fairy, but as a child, I still wanted to have that feeling of waking up in the morning with free money underneath my pillow so that I can run to the candy store and buy some penny candy. I had an over crowed mouth, full of crooked teeth, so I KNEW I would get PAID!
Luckily my daughter is not that into imaginary people, but I want her to experience some of those childhood things I missed out on. Alijah has known there is no such thing as Santa Claus and the Easter Bunny since the age of 3, because she did the same thing I did and asked me if they were real.
I make it a habit not to lie to my daughter. Things that she is not ready to know or just handle yet, I take the time to explain and make the promise to tell her when she is older and READY to understand.
So here we are, believing and fantasizing about the Tooth Fairy. I wonder how long it will last? Oh well, I guess I can Thank God that Alijah does not have my crooked tooth gene. otherwise, I'll be broke by the time she is 12!