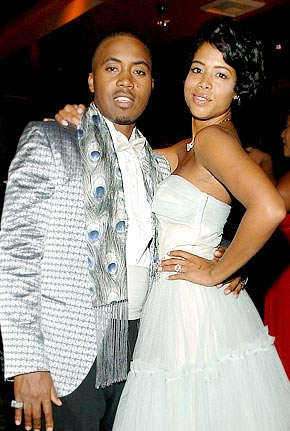 Singer Kelis says that she is broke. "I have run out of money", she tells TMZ. Kelis also claims that her estranged husband Nas has yet to pay for any pre-natal expenses , eventhough he is well-off.
As a result, the expectant mom has hired a lawyer and is asking a judge to order Nas to pay spousal as well as child support. In addition, Kelis and her lawyer are demanding that Nas pay all pregnancy-related expenses, and one-half of all medical expenses after the child is born. She has also requested that $3,500 be allocated for the baby nurse after the child's birth, and $20,000 for strollers, cribs and other baby supplies.
Kelis says, "My survival is based on [Nas'] will at this time. If he does not want to pay for an expense, it does not get paid."
The singer filed for divorce from the rapper in April of this year. The couple married in 2003 and are expecting the birth of their baby boy next month.