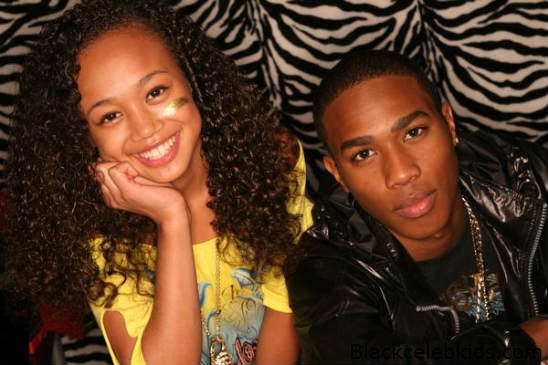 Blackcelebkids.com first introduced BCK readers to  two of  Master P's nine kids in March of this year (Click here for more). Veno and Cymphonique, if you remember, are both talented kids who put education first above all else. The duo are now on national tour with their cousin Lil' King, rapper Silkk the Shocker's son.
So far Veno and Cymphonique have performed in several schools and parks in California. Last week they were in Memphis(for the first time) and they had an interview on FOXNews along with their dad Master P a.k.a Percy Miller. Watch below as Cymphonique Miller,12, and her brother Veno Miller,17,  talk about their dad and their musical skills.
Click Here to watch more videos from the interview.
{Thanks Chrisi and Mel Yaah}