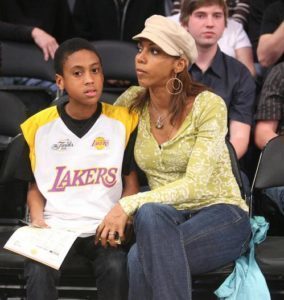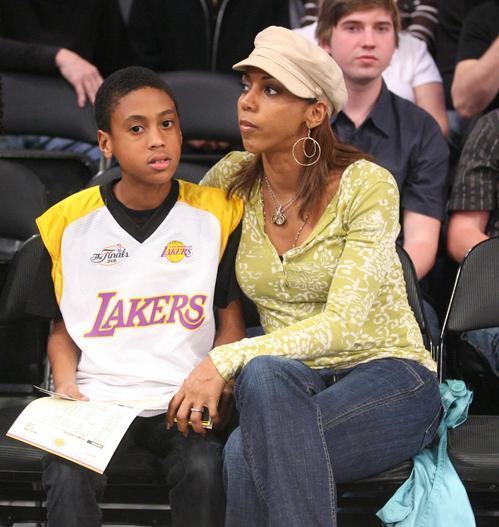 April 2nd happens to be World Autism Day, a day to promote awareness and raise some money to fund autism research.  Mom of four Holly Robinson Peete has been creating awareness for autism  since she discovered that her 11-year-old son Rodney developed the developmental disorder at the age of two-and-a-half. In the interview  below, Holly talks to justsmommies.com about World Autism Awareness Day, her stance on vaccinations, and her organizaiton Hollyrod4kids.
Why is it important to have a day dedicated to autism?
Holly Robinson Peete: It is an opportunity for everyone in the world to focus on this disorder, which has been neglected for too long as far as I am concerned. We are ignoring a lot of issues when it comes to autism and we are slow out of the gate, so this is a day to talk about all kinds of things in regards to this disorder that is going to affect somebody you know at some point. I am absolutely thrilled that this day exists.
What information is important for you to pass along to other mothers?
Holly Robinson Peete: First, awareness is important. You need to be aware of what autism is and you need to teach your children what it is, because what is happening in schools is children are ignorant as to what it is and it becomes a stigma. Our son is mainstreaming. Part of the reason he is doing so well is that we have come down as a family and talked to the children at school about what autism is. I think education is key for the inclusion and acceptance of these kids.
Also, I firmly believe that there is some kind of environmental trigger that is going on that we are not seeing for some reason. I don't believe all the studies are conclusive. I believe that we need to look at the vaccine schedule, especially for boys, because boys will get this disorder four times more than girls will. And I think we need to study susceptibility, which children are more susceptible to falling into autism, so to speak, if they get overloaded.
I think my son, for instance, had a compromised immune system on the day he was given way too many shots. This was before dimersol was removed. I think we have to revisit and study susceptibility when it comes to vaccines. And I think we need to talk about treatment: How do we get treatment in the hands of families who can't afford it. The first thing you are told is you have to get your kid diagnosed early and then you have got to get them right into therapy. But they don't tell you how much that therapy costs and the therapy isn't covered by insurance, so we have got to get treatment in the hands of the families that need it.
So you are not anti vaccine?
Holly Robinson Peete: Absolutely not, I am not anti vaccine, but it needs to change. It is not a perfect science. I have four kids. I have a pediatrician that I work with and I pick and chose what we feel my kids need to get and when they need to get them. Vaccines have saved millions of lives and continue to save millions of lives, but I am not going to sit back and have someone tell me that a shot like an MMR shot (measles, mumps and rubella), which was given to my son when he went in as a totally healthy boy and had a horrible reaction, and then I lost him to autism. I am not going to have someone tell me, "Okay, now go give them to your two other young boys" without asking a lot of questions, or getting the shot split up. I think there is gray area and we need to get out of the black-and-white scenario. I have people walk up to me every day and say, "I am scared to death to vaccinate my kids, but I am scared to death not to."
Are there resources you can recommend to parents to find out about treatment programs? You have tried to reverse the effects with dietary programs and behavior therapies, how has that worked?
Holly Robinson Peete: I have done all that. I have done diet programs and enzymes. I have done biomedical treatments. I have done glutathione treatments. A lot of kids with autism are really low on glutathione. My kid was completely below the charts. I started giving him IVs of that. We have been doing hypobaric oxygen treatments, which are unbelievable. His language has exploded and that is a simple concept. There is some implementation on the brain and you immerse yourself in oxygen. It calms it down. My husband — in the NFL — they were using hypobaric chambers all the time to heal from surgeries quicker, so that is one thing.
Read interview at  justsmommies.com