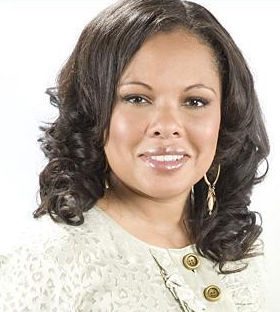 Reality television star Justine Simmons , wife of hip-hop pioneer Rev. Run, is not only a mother but also an entrepreneur. In the interview below, Justine talks about her blended family, being a mom after 40, and much more. 
On the biggest misconception about her
People think my mothering skills seem easy but before I met my husband I was the total opposite of wanting to be a mom. I wanted to make money, have a nice car and go dancing. The change surprised me. It was God.
On dealing with a man with children and ex-spouses 
I pray that everyone in a situation where your man has children realizes not to take what the ex-spouse did or is doing out on the children. The kids don't want to be in that situation. They would rather have their mom and dad together but they have to roll with it. Be kind and understanding. Put yourself in their situation. Then ask yourself, how would you want them to treat your child. I give a lot of credit to Ms. Valerie (Run's first wife) because children only do what they hear and the children were never mean or rude to me. I just opened my arms and gave them love. 
 
On the tougher moments of parenting 
When my oldest girls left for LA I got really depressed. My children had become my life. They say you must have balance but I didn't take time for me. I really didn't do me! So when they left I was empty. My husband always said, "at the end of the day it's just you and me."
On First Lady Michelle Obama 
What I love about Michelle Obama is that although she is the First Lady, we see mother. We don't see that spirit of we have to disown our kids as if people will think less of us as business women. I remember watching television perhaps during the Democratic National Convention and there was an image of one of the girls resting on their mothers' lap at this very important event. Another person might of said, "Sit up straight. Don't lie down like that here." But she didn't. You see her strength in her boldness and her quiet. 

On mommyhood after 40
I'm much more tired. I don't have as much stamina. My husband reminds me that's why God said don't have them after 40–because they go, go, go! But Miley is doing her thing, growing up so fast and I'm loving it. 
Read full article, Click Here(MochaManual.com)