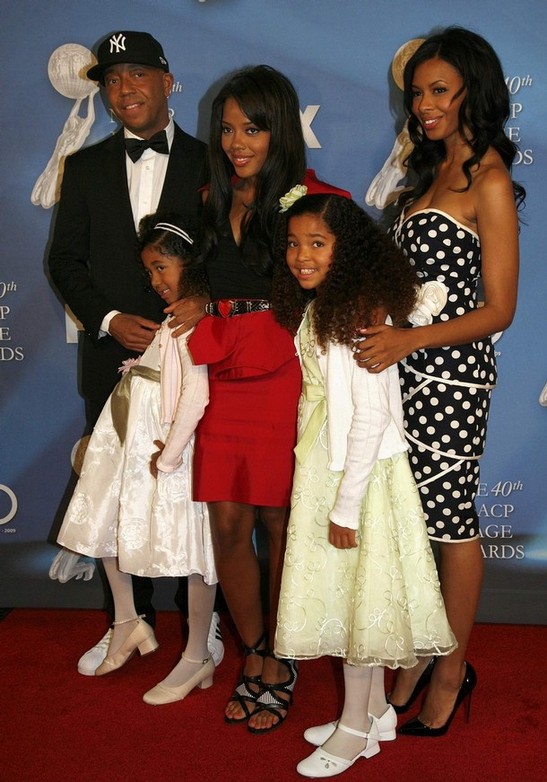 Hip-Hop mogul Russell Simmons brought along his daughters Ming,9,(R) and Aoki,6,(L) as well as his older nieces Vanessa(Polka dots) and Angela(in red) to the 40th NAACP Image Awards held on February 12, 2009 in Los Angeles, California.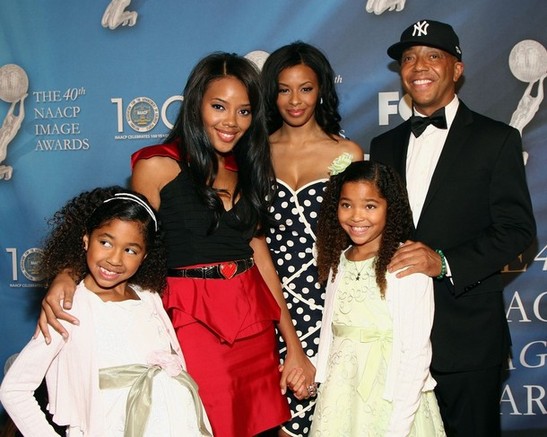 Aoki is a force to be reckoned with! Look at her pose. See more pictures…
 Stay tuned for pictures from the show. Aoki steals the show from her dad….
Wireimages/Getty images