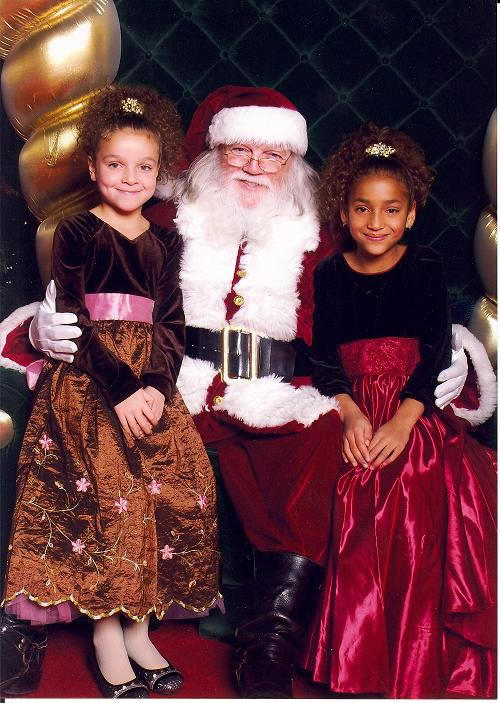 Hello!

I was reading your website and decided to forward a picture of my twin daughters Mia and Dominique wishing all a happy New Year!

Twins age 7yrs old.

As you will notice one little one is fair skin, Mia, and the other one, Dominique, is brown!

Nathalie

BCK is no longer accepting any more Holiday submissions. All postings this week were received before the deadline. Thanks to all who submitted!