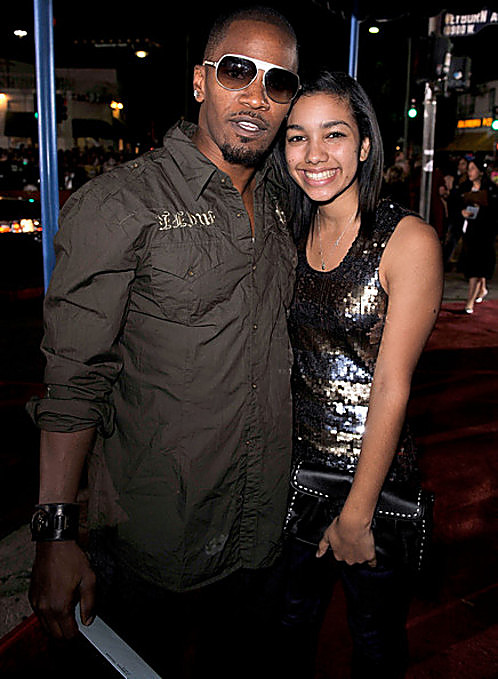 Comedian/actor/Entrepreneur Jamie Foxx has become overprotective of his teenage daughter, as any concern father would after his 14-year-old is referred to as a "hottie."
Via Wenn News:
Jamie Foxx has banned his teenage daughter from dating – after the press confused the 14-year-old girl for his latest flame.The actor/singer admits he's become overprotective of his leggy young daughter, Corrine, because men often ogle her on the street, thinking she's twice her age.He says, "She's not going to date until she's married. She's so beautiful, she's five (feet), seven (inches), size nine-and-a-half shoe.
"I was coming out of a restaurant with her, I guess the paparazzi didn't know who she was, and the paper said, 'Foxx with young hottie'.
"It just kills you because she's so grown, but she's only 14!"