Monica and her daughter, Laiyah Brown, model for Milano Di Rouge, wearing the brand's latest styles.
"Teaching her never to dim her light," Monica said of her daughter. Laiyah and her mom paired sneakers from DA Sneaker Peddler with their business attire to give the photographer all the fierceness needed to fully deliver the look.
"I love these photos," Milan Harris, owner of Milano Di Rouge, shared in the caption section of Monica's social media post. "Laiyah be (sic) giving face," another fan said. "Supermodel in the making," the supporter added.
Monica Denise recently took to social media to explain why she has chosen to be single instead of pursuing romantic relationships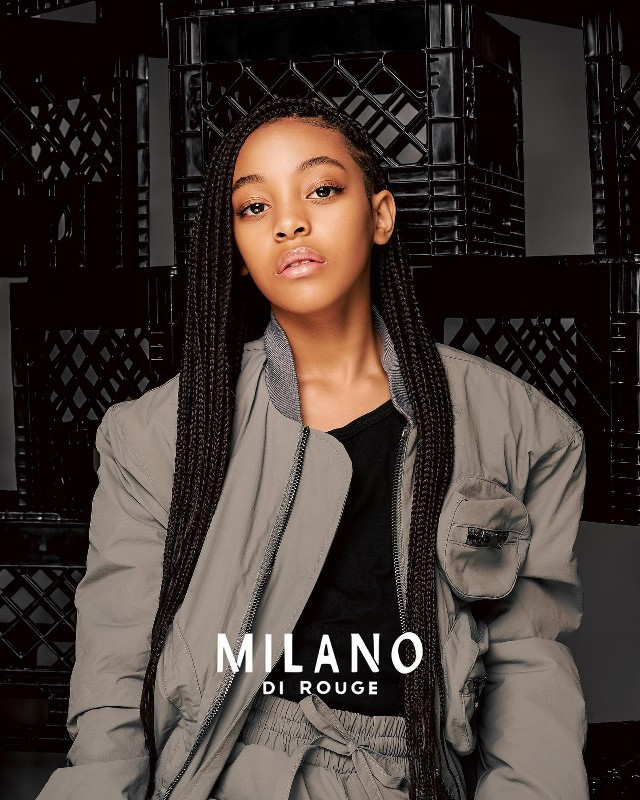 "Alone doesn't equate to being lonely," Monica shared with her social media fans. "Me being alone was a choice," she added. "It was a choice because I wanted to spend a certain amount of time with my children and repair some of the things that I know bothered, and maybe broke, and upset them in different ways."
It has been four years since Monica Denise ended her marriage to Shannon Brown. The singer did not go into detail about the reason for her divorce. Monica did, however, make it clear that her marriage was irreconcilable.
"It's okay to be alone," the singer shared with her social media fans this past Sunday (Apr. 30). "It's okay to be with yourself for some time," Monica continued. "It doesn't mean that something is wrong because you're not with someone else. The definition of who I am is not found in the next person."
Monica went on to tell her social media fans, "I can't be in something that doesn't suit my children. So I made a conscious decision to go through a lot of this walk alone. And now I'm ready for everything that God has for me versus what I wanted for myself."
Laiyah Brown celebrates her tenth birthday in September. Monica has three kids – Laiyah, Romelo, and Rodney Jr. – in all.
Photo: Cyndi Brown