Da Brat and Jesseca Judy Dupart are gearing up for Season 3 of their Reality TV series, Brat Loves Judy. The celebrity couple shared new maternity pictures on Tuesday (Apr. 25).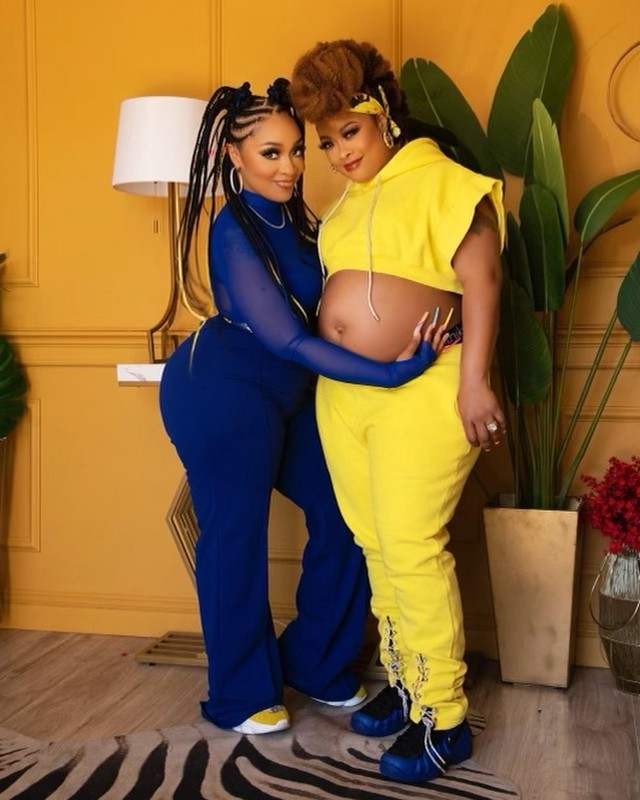 "We are 27 weeks," Brat and Judy shared. "Two days away from the premiere of Season 3 of Brat Loves Judy," the couple continued. "This was a h*ll of a journey," Brat and Judy admitted in their social media post.
Sherri Shepherd was one of several celebrities to comment on the Instagram update Da Brat and Judy shared. "Love, love," the talk show host said.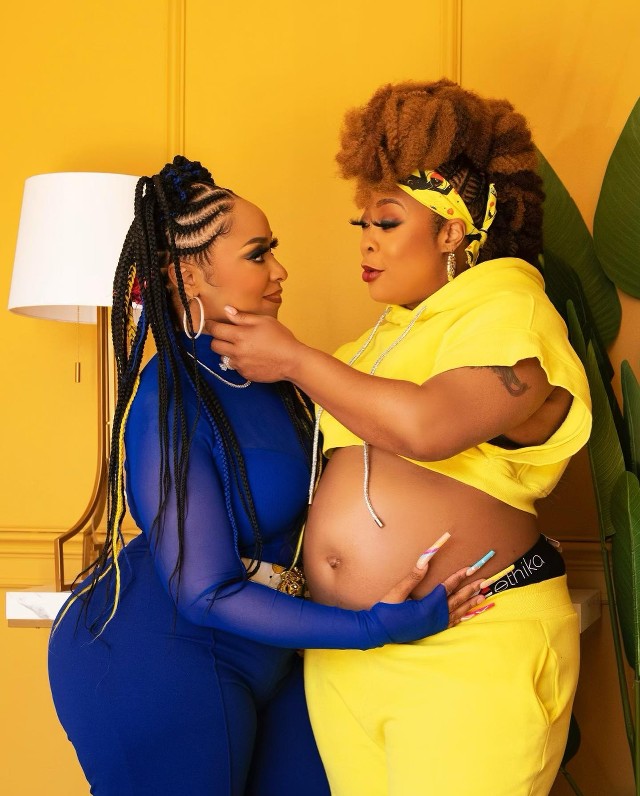 It was a few weeks ago that Da Brat and Judy surprised Sherri Shepherd with their pregnancy news on her daytime show. The celebrity couple revealed the family's expansion during the interview segment, which caught Sherri off-guard and brought her to joyful tears. Shepherd took a commercial break to gather her thoughts. Da Brat gave an update on her pregnancy journey when the segment resumed.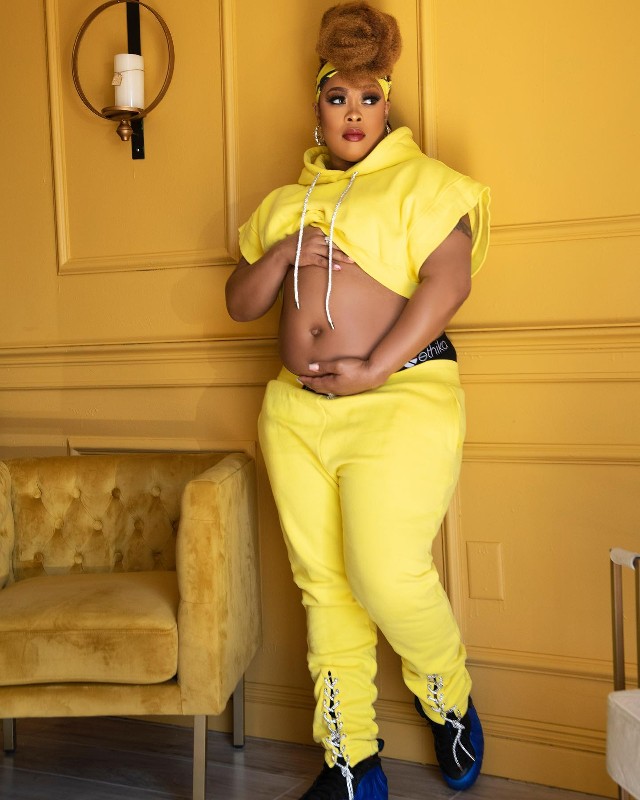 "I passed my first semester (sic)," Brat shared before correcting that she was into her second trimester of expectancy. "I didn't get nauseous or anything," the entertainer said.
"I feel like her leading character trait is nurturing," Jesseca said of her spouse. "So I felt like she needed to have the experience," the entrepreneur added.
"I've birthed three children," Judy shared with Sherri. "Having a baby inside of you, and having a human come out of you, is just an experience that's not even explainable," Dupart continued. "I don't want us to go through this life and her not be able to experience that."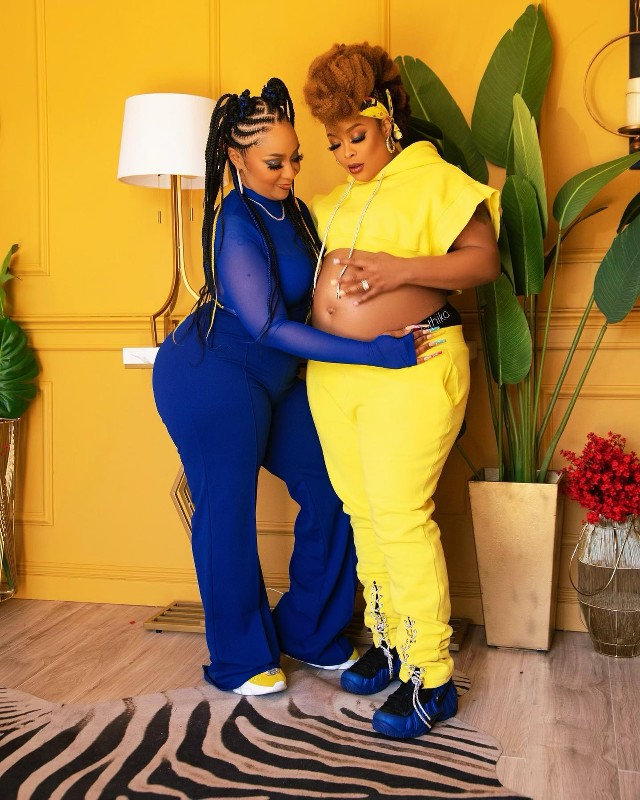 Da Brat and Judy are expecting their baby, a son, to arrive in time for the holidays. The little one will be their first child together. Brat and Judy's son will make Jesseca a mom for the fourth time.
Photo: Brat and Judy/Instagram