Halle Bailey surprised the kids at the 16th Disney Dreamers Academy with a performance during their commencement ceremony. The graduation culminated four days of big dreams and lots of knowledge.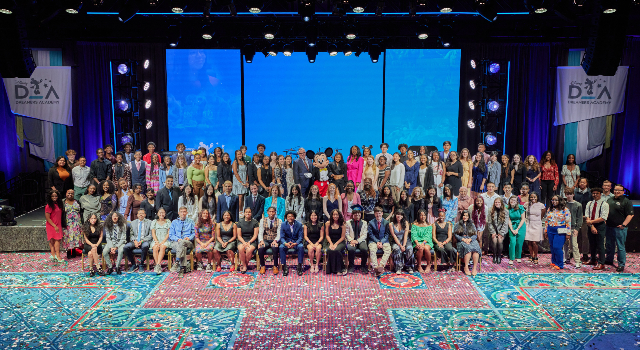 The Dreamers Academy is an event sponsored in part by Disney that selects 100 kids every year for an opportunity of a lifetime. The teens are given the inside scoop on careers they are thinking of pursuing during the four-day training experience. Dreamers are also given words of advice and encouragement from leading professionals in their chosen fields.
"Disney Dreamers Academy is an important part of Walt Disney World's commitment to supporting Black students and teens from underrepresented communities across America, by encouraging the next generation to think big and to carry what they learn back home with them," Tracey D. Powell, Vice President of Travel Services/Pricing and Revenue Management and Disney Dreamers Academy executive champion, shared in a statement. "We hope to encourage these dreamers to relentlessly pursue their dreams and make a difference in the lives of others," Powell said.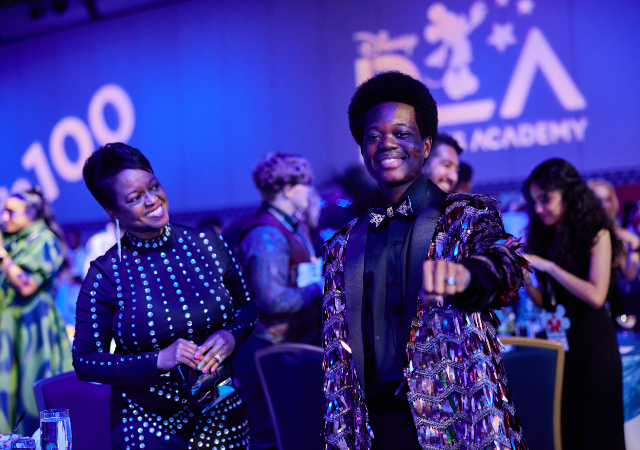 Halle Bailey is making significant strides in Hollywood as both a recording artist and an actress. The rising star's latest role in The Little Mermaid has received much attention from the press. Many are happy to see Bailey as Ariel despite those who scrutinize the idea of a remake of The Little Mermaid.
"It's honestly been such a crazy ride, and I genuinely feel shocked and honored and grateful to be in this position," Halle shared during a recent interview with EDITION. "I feel like I learned so much through her," the actress continued. "I auditioned when I was 18, got the role when I was 19, and I turn 23 this year. So I genuinely feel like [Ariel's] helped me grow up," Bailey said.
"I'm really excited for my version of the film because we've definitely changed that perspective of just her wanting to leave the ocean for a boy," Halle told the press. "It's way bigger than that," she added. "It's about herself, her purpose, her freedom, her life and what she wants."
The Little Mermaid makes its debut in May. Learn more about the Disney Dreamers Academy here.
Photo: Disney Dreamers Academy