Chrisean Rock, the girlfriend of rapper Blueface, has shared pictures of her growing baby bump on Instagram. On Saturday, The "Crazy in Love" star took to her Instagram to share several snapshots of herself wearing an orange ensemble that exposed her midriff. The photos offered a clear glimpse of her burgeoning stomach.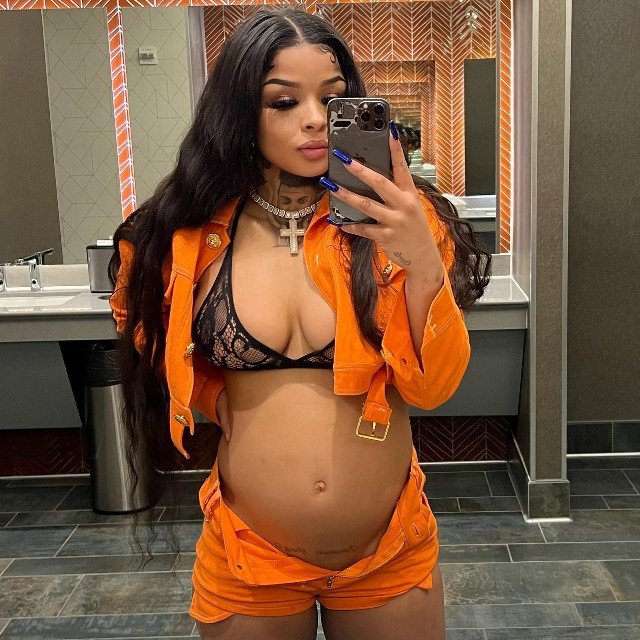 Chrisean Rock's pregnancy has been met with accusations from Blueface's mother, Karlissa Saffold, who claims that Rock faking her pregnancy.
Saffold took to her Instagram story to express her doubts, claiming that Rock was purposefully sticking out her stomach to make it appear larger. She even offered to pay for an ultrasound to prove that Rock was really pregnant.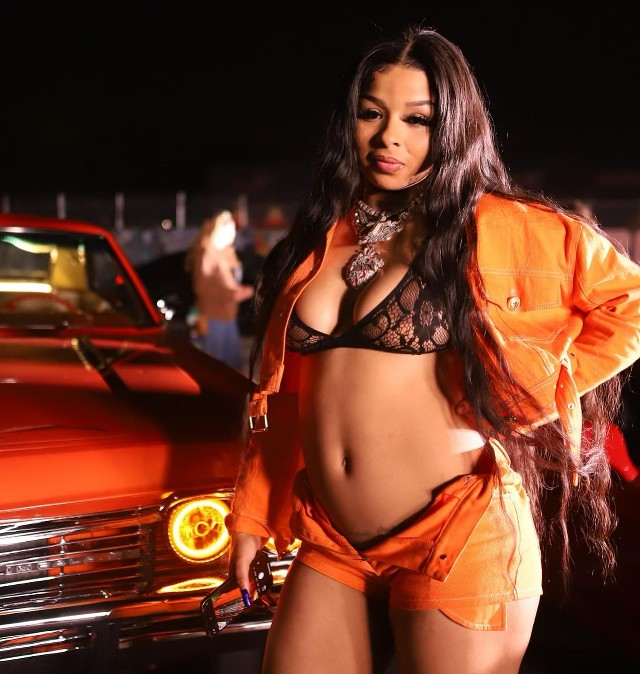 "She holding it out to [sic] far that belly look 6 months pregnant," Saffold wrote in her Instagram stories. "Tighten up it ain't even been two months yet."
Adding, "If she pregnant tell her let's pull up the ultrasound clinic in Hollywood and I'll pay for it. Tomorrow."
Despite the drama, Rock seems excited about her pregnancy and even revealed her plans to name the baby after Blueface if it's a boy. In a recent podcast episode with Mike Tyson, Rock opened up about her relationship with Blueface and how it has led to her current pregnancy.
"I liked him always," she told Iron Mike. "I was like, 'Oh, he my type of n#$ga. He cute.' But he was doing what he was doing and I was doing what I was doing and we was just getting money and it turned into something else. Now I got a baby."
According to Chrisean, the gender of her baby is still unknown, but she shared that she plans to name the child after Blueface if it's a boy, and after herself if it's a girl. The expected due date is later this year.