Cuteness overload! John Legend and Chrissy Teigen shared pictures of their family for Valentine's Day. The candids included shots of the celebrity couple's baby girl, Esti Maxine Stephens.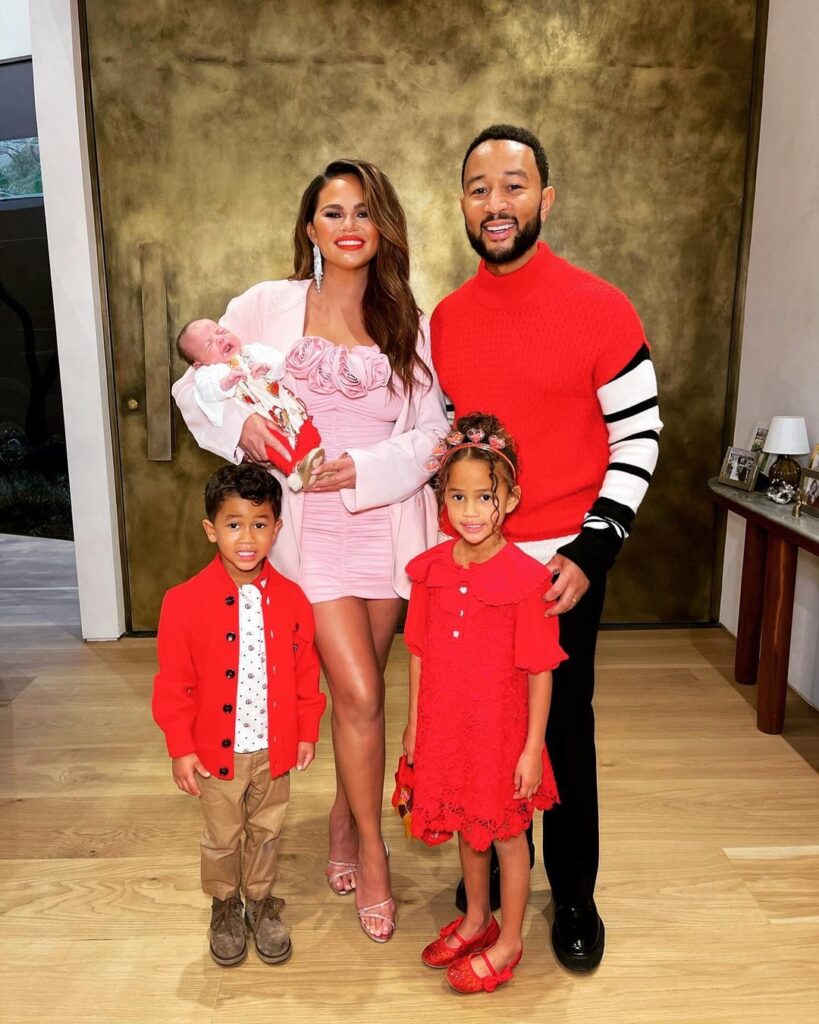 Red and pink were the main colors. Both Luna and Miles wore red outfits like their father. Chrissy wore pink apparel while holding baby Esti in her arms.
"I had the best Valentine's dates last night," John Legend told his social media fans. "Excuse the spit up," Chrissy Teigen told her supporters. "We are doing the best we can over here," the cookbook author shared.
John and Chrissy welcomed their daughter last month. Little Esti was her parents' rainbow child as John and Chrissy's youngest son, Jack, was stillborn.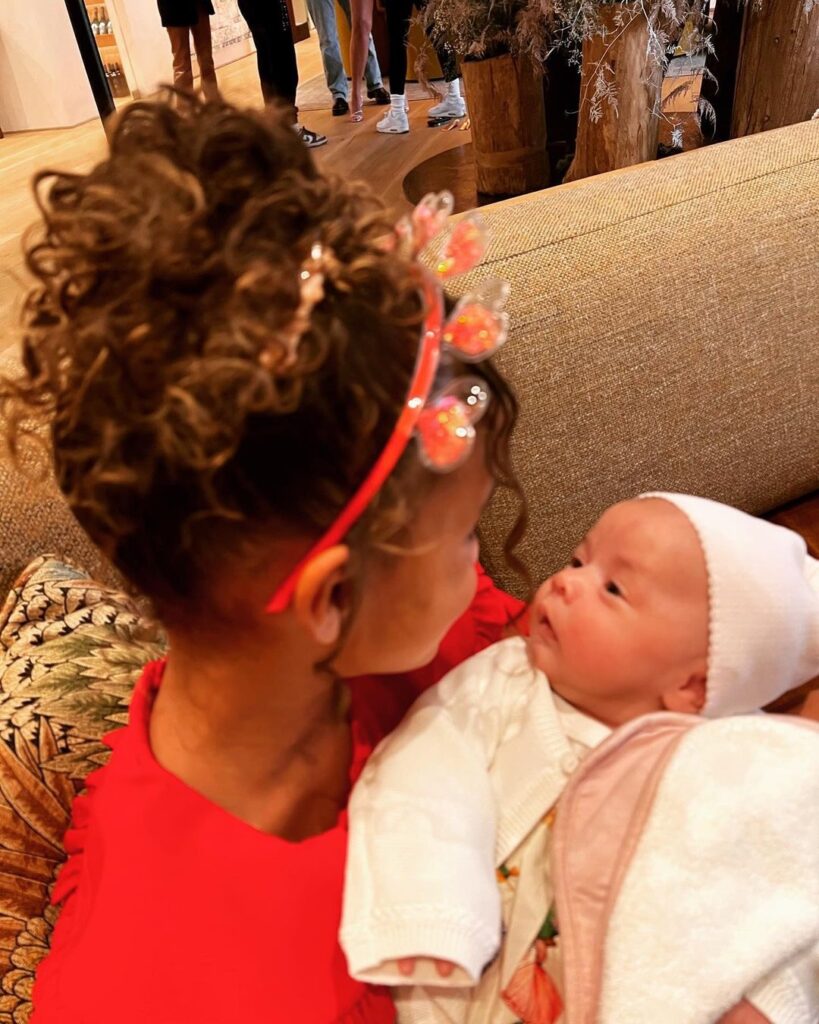 "It was making me emotional the first two nights we were home because I just felt the love expand in the house, and I felt the excitement," John recently said of having his baby girl home after his wife gave birth.
"We have a new baby, so we're at the mercy of her a little bit," the recording artist admitted when speaking to the Wall Street Journal about how much the dynamics of his home have changed since welcoming another child.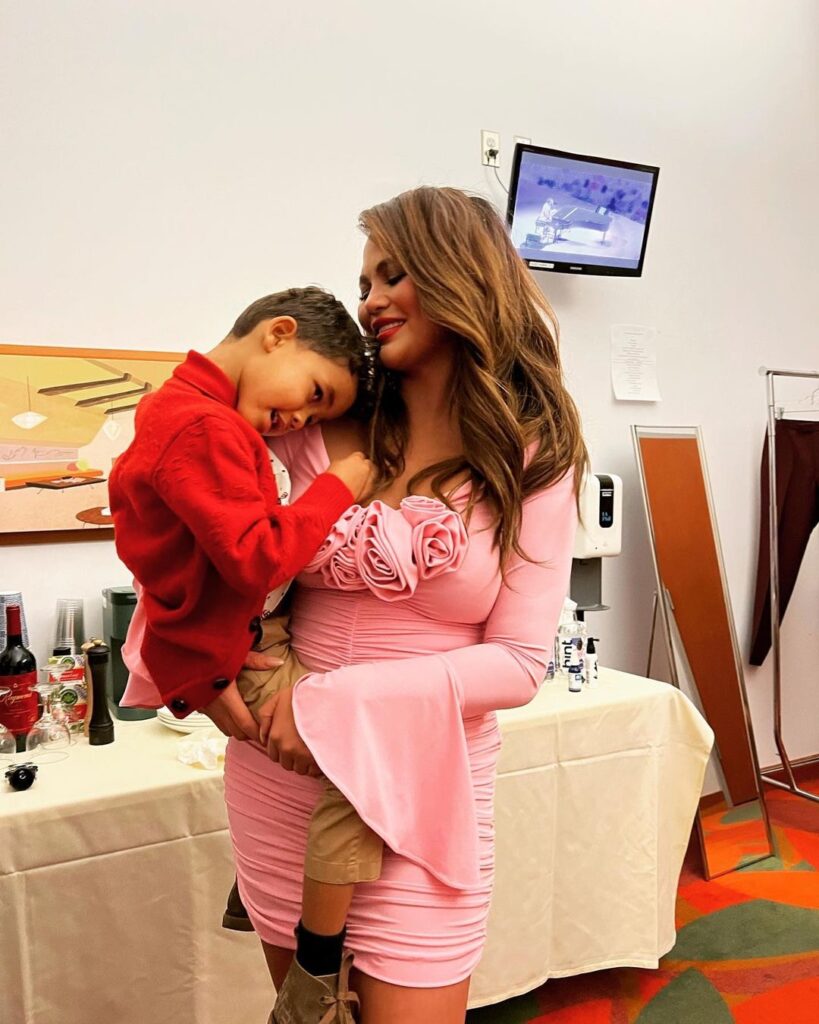 "Chrissy will usually wake up to feed her around 6, and then my older kids usually will come running into our bedroom around 6:30, no later than 7," John said of the morning schedule. "One way or another, our kids are waking us up."
While John and Chrissy enjoy the hands-on approach of rearing, the couple does have nannies to help with daily tasks.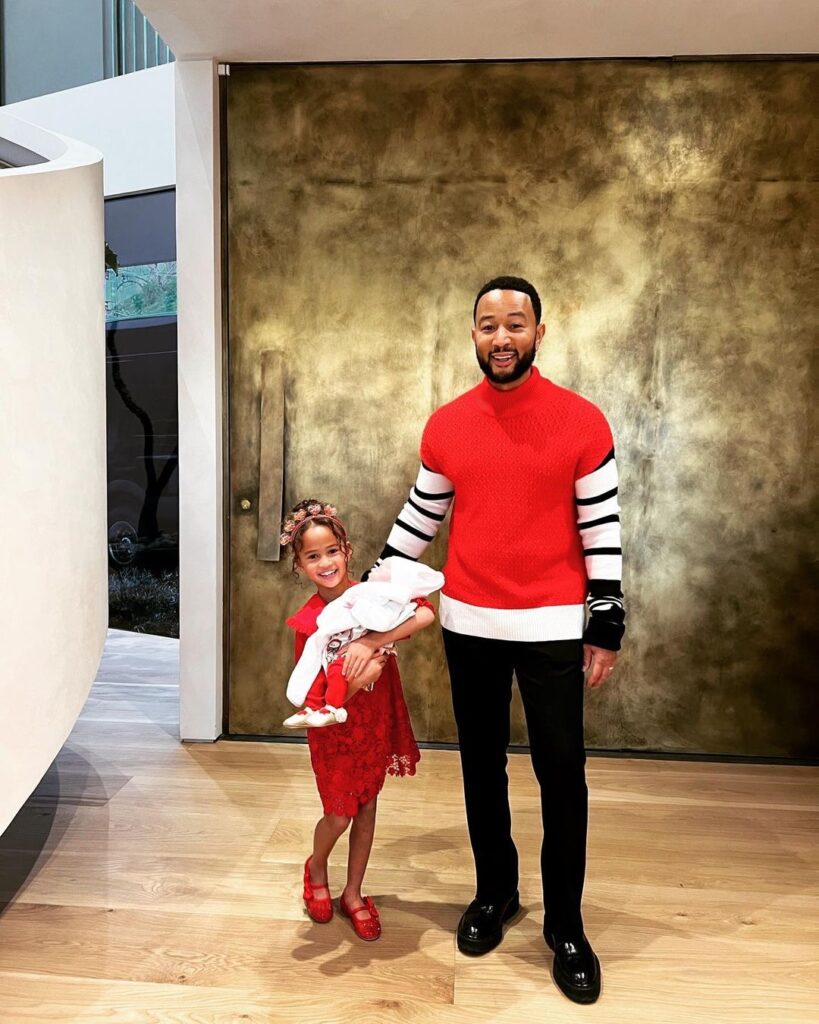 "There's so much that I delegate so that I can focus on making music and performing live," John recently told Wall Street Journal. "Of course, we have help with the kids—nannies, and my mother-in-law lives with us—but we try to focus on what really matters and focus on being where we need to be at the right moments to really enjoy our lives with our kids and make the most of our work life."
Photo: John Legend/Instagram