Sean 'Diddy' Combs' daughters are picture perfect in new photos for Valentine's Day. In pictures shared on Diddy's twins' Instagram page, all four of the Combs sisters are featured in a series of adorable photos.
In one shot, the newest addition of the family, Love Combs, is the center of attention as she smiles to the camera. "Happy Valentine's Day," the twins captioned the snapshots.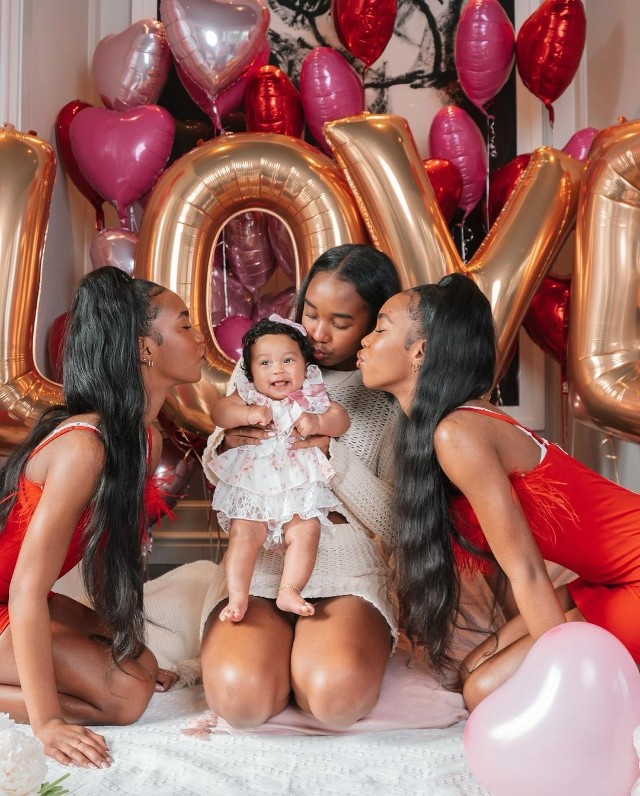 The snaps have already garnered over 30,000 likes and lots of comments from fans.
One follower wrote on Instagram, "Diddy is truly blessed!! May God continue to watch over him and all of his precious kids!!"
Another person commented, "Baby sis is about to be spoiled by her big sisters. Happy Valentine's Day girls!"
"The baby will look just like them too. I can see it," one follower said of baby Love.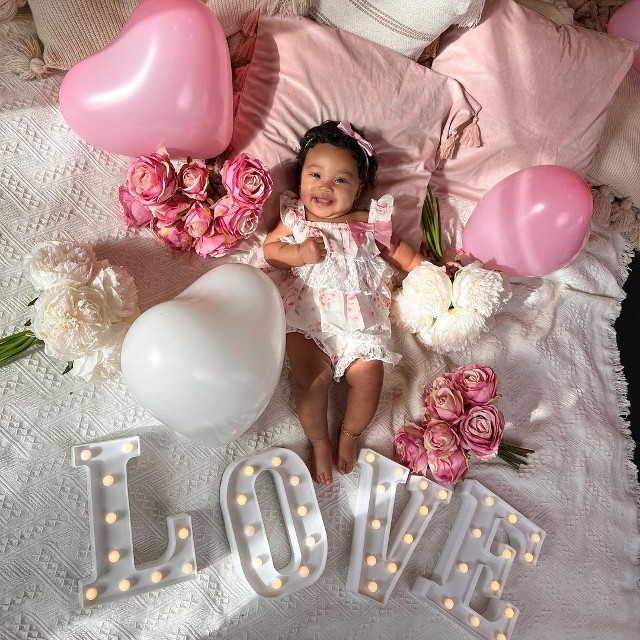 Love's mom, Dana Tran, also took to Instagram to shares photos of her four-month-old baby girl.
"Happy LOVE Day," She wrote. Adding, "How is my baby girl 4 Months already?"
Dana gave birth to Love at a hospital in Newport Beach, California, on October 15, 2022, TMZ reports.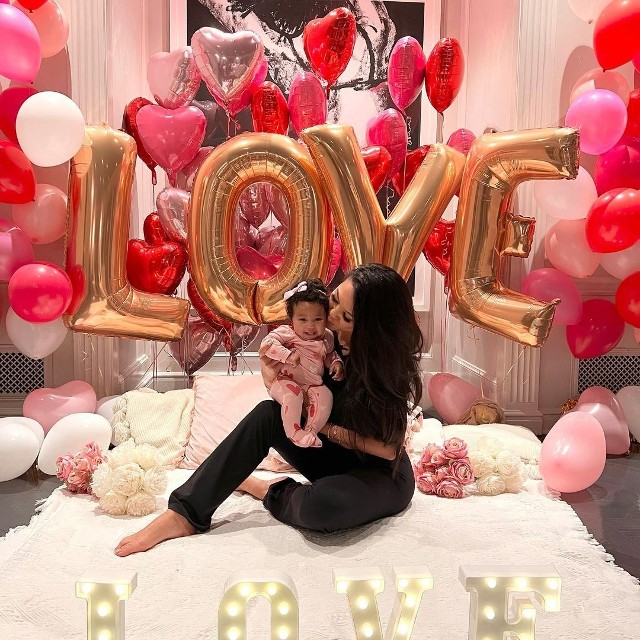 Last year, Sean "Diddy" Combs surprised his fans when he announced the birth of Love Combs via Twitter. The Hip Hop mogul shared the news, saying, "I'm so blessed to welcome my baby girl, Love Sean Combs, to the world," Diddy told his social media fans. "Mama Combs, Quincy, Justin, Christian, Chance, D'Lila, Jessie, and myself all love you so much. God is the Greatest," Diddy exclaimed.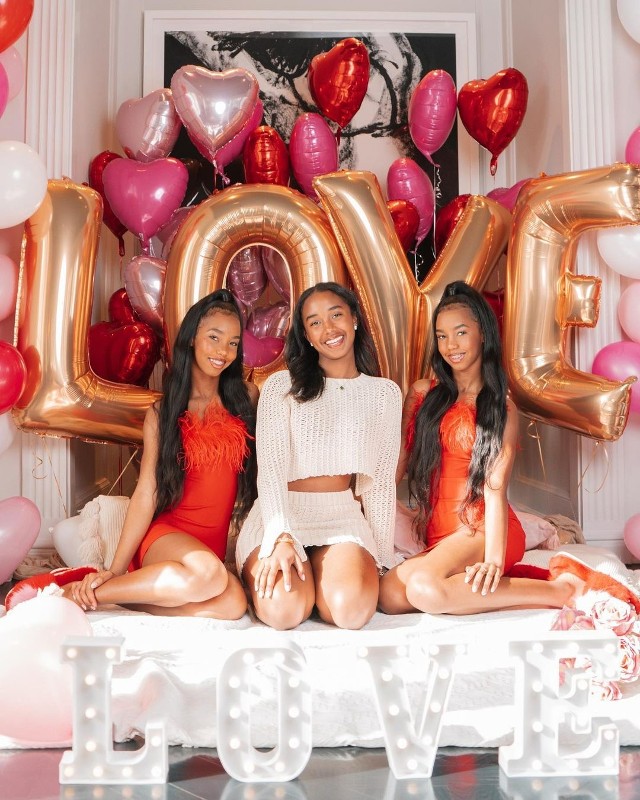 In addition to Love Combs, Diddy is also dad to Justin Dior,29, King, 24, and Chance,17, twins D'Lila Star and Jessie James,16, and Quincy Brown,31, whom he adopted when he was in relationship with the late Kim Porter. Porter died of pneumonia in 2018 at the age of 47 and shares four kids with Combs.