Chicago Bulls player Tristan Thompson poses in a new photos with his daughter, True Thompson, on jersey day at school.
"Jersey day is my favorite day of the school year #minime, " Tristan captioned the snaps.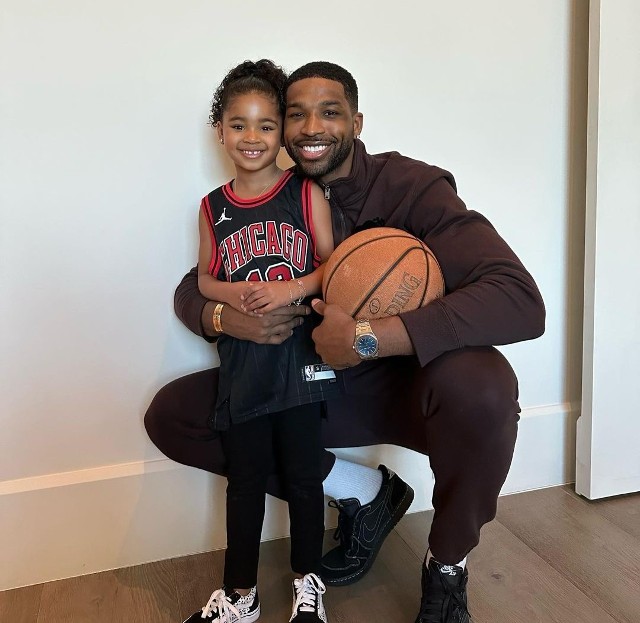 Tristan Thompson and Khloé Kardashian welcomed their daughter True on April 12, 2018, just days after news broke that Thompson had allegedly been unfaithful to Kardashian.
"I remember when he cheated on me right before I gave birth and I was able to still have him in the delivery room, and so, yes it might have looked strange to the outside world," Khloé said in an interview with Robin Roberts last year.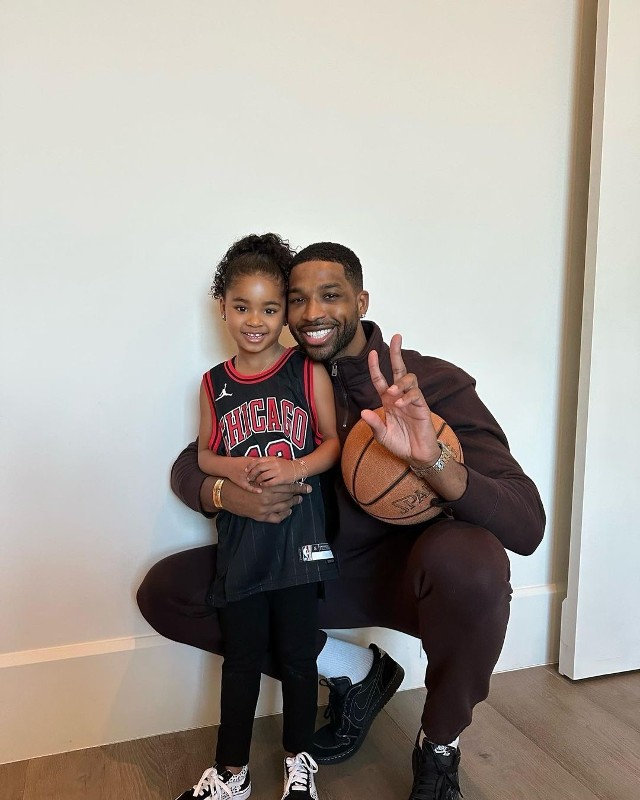 She continued, "But when my daughter watches my home videos of it, those videos are going to be as pure and perfect as I was able to make them."
Despite his past indiscretions, Khloé says that Tristan is "a great guy" and "a great dad," but he's "just not the guy" for her.
Tristan Thompson is a father of four kids in all. He shares 5-year-old son Prince with his ex-girlfriend Jordan Craig; a one-year-old son, Theo, with model Maralee Nichols; and he recently welcomed his second child with Khloé Kardashian. True happens to be the only daughter of the star athlete.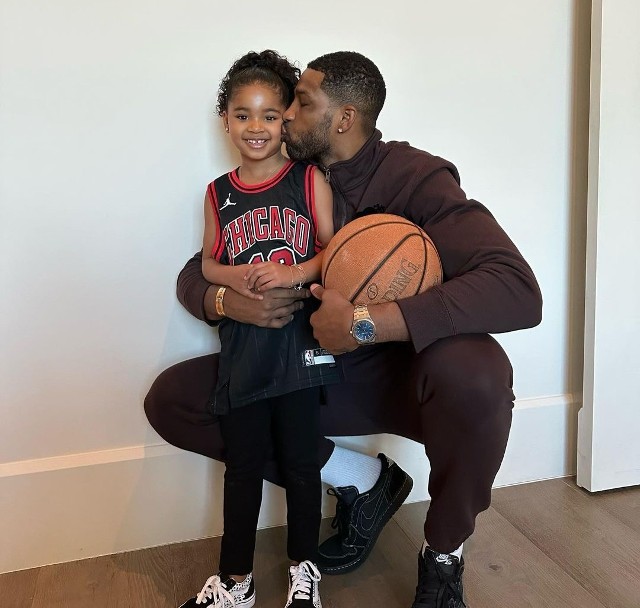 "I think with a girl, you're just so much more emotional," Tristan said during an interview shortly after Khloè gave birth to True in 2018. "With a boy, it's just like: 'Hey man, you'll be alright man. Stop crying,'" Thompson shared in reference to the rearing practices he implements when it comes to his oldest son, Prince.
"But [with True] it's like, 'True, it's gonna be OK. You know, we're right here. Daddy's here to feed you. It's me! Look,'" Tristan told the press. "It's way different, but it's fun, though. It changes you."