Rihanna is pregnant with her second baby, a rep has confirmed!
The singer took to the stage earlier tonight to perform at the 2023 Super Bowl Halftime show on Sunday. Dressed in a red jumpsuit, Rihanna showed off her growing baby bump and thus becoming the first pregnant woman to star in the halftime show.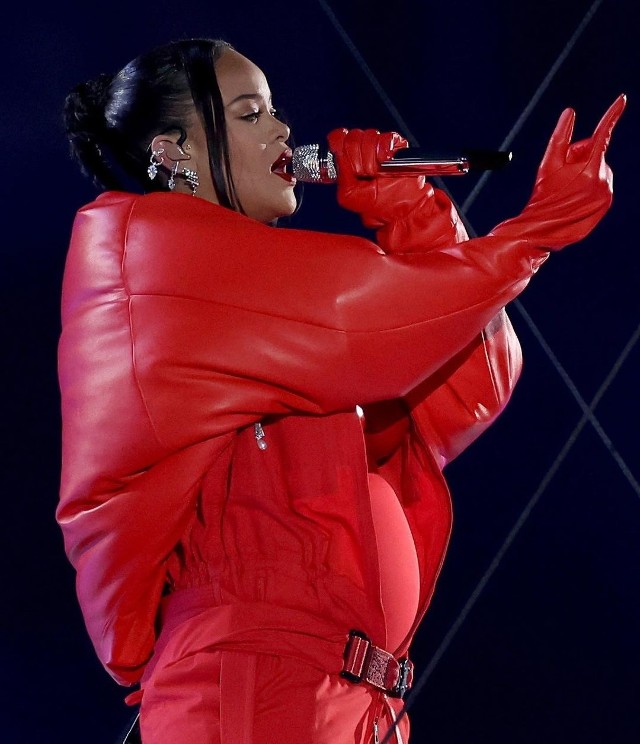 The Grammy winner and her boyfriend, rapper A$AP Rocky, welcomed their first child in May 2022.
"It's very different," the 34-year-old mother recently told Apple Music's Nadeska of being a working mother. "The balance is almost impossible because no matter how you look at it, work is always something that's going to rob you of time with your child. That's the currency now, that's where it goes. The magnitude of how much it weighs."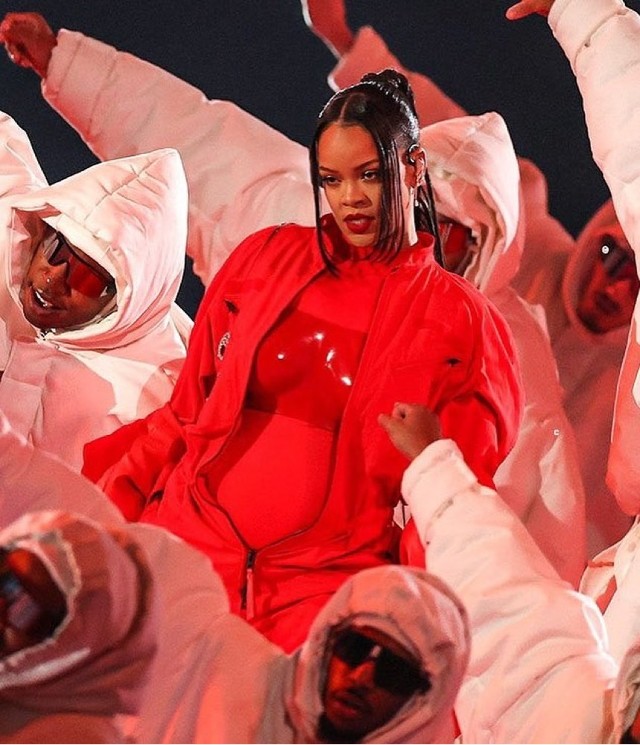 Rihanna continued in the interview saying that, "When you make decisions of what you're going to say yes to, it has to be worth it."
The "Umbrella" singer also said motherhood encouraged her to do the half-time show. "When you become a mom, there's something that just happens where you feel like you can take on the world. You can do anything, and the Super Bowl is one of the biggest stages in the world," she said.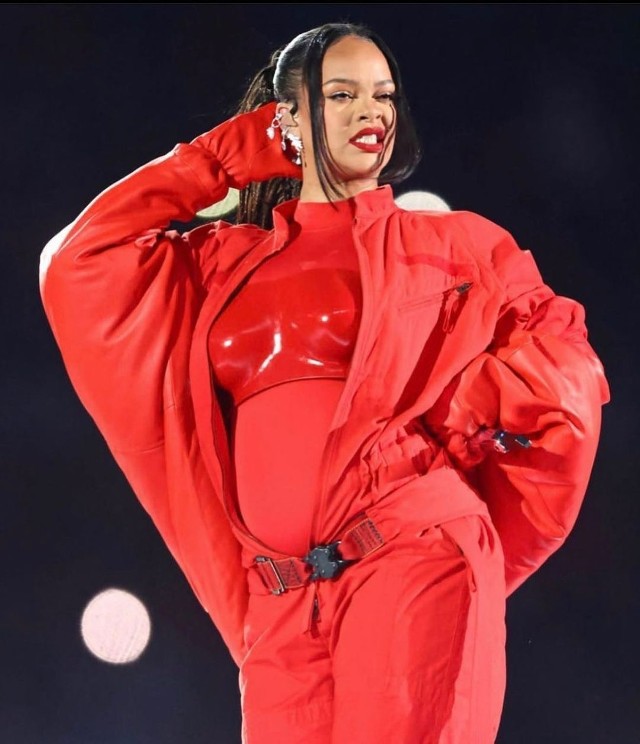 "So, as scary as that was… there's something exhilarating about the challenge of it all, and it's important for me to do this this year. It's important for representation. It's important for my son to see that."