If you haven't seen TLC's Doubling Down with the Derricos, then you don't know what you are missing. The endearing show stars the Las Vegas, NV family lead by Karen and Deon Derrico. The pair are parents to four sets of multiples – 14 kids, including quintuplets, all conceived naturally. Needless to say, Karen Derrico is truly a parenting expert who knows that "there's no such thing as a perfect mother."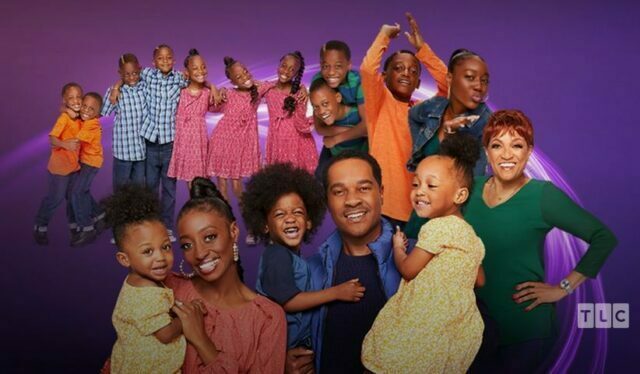 In a recent interview, Karen Derrico opens up and talks any and all things motherhood with The Root. Take a look at a few of the topics that she touched on below, including some advice to other mothers.
Karen Derrico on what she loves the most about being a mother.
What I love the most is the love. The love that is reciprocated from my children back to me. It's the journey with motherhood. You've got this hustle and bustle every day. You've got all these extracurricular activities. I'm homeschooling, I'm buying clothing, I'm shopping—it's a lot. So when they say that simple 'Thank you,' I give them a hug and [they] don't take for granted that they have a mother that loves them and is taking such good care of them. It's an awesome and amazing feeling.
Karen Derrico on prioritizing her own mental health, and being a therapy advocate.
I used to be very overwhelmed. And I was just telling my husband [Deon] about this, that I'm so glad that I went to therapy because I felt like I needed this. I was losing my grip on things and it was like, 'Forget about Karen, I'm now a mother.' I felt like everything was about my children. And of course, my therapist at the time was like, 'If you're not together, your children aren't together. Remember, they're watching you. And if this is how you're handling your household, this is all they're going to know.'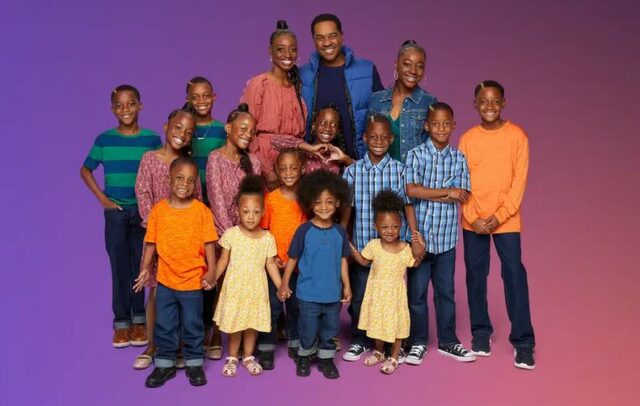 What motherhood has taught Karen Derrico.
[Motherhood] has taught me that I'm brave, I'm strong, I'm a fighter. My little baby, Carter, passed away in my arms and I thought I was going to pass away. When Dawson had to have two open-heart surgeries and a g-tube (gastrostomy tube) placed in her. No parent is prepared for this. There's no manual that's given to you to say, 'When you carry your baby for nine months and they pass away, what do you do in that situation?' I gave birth to triplets. Two of them are thriving and the third one passes away. So I have to fill out two birth certificates and a death certificate. So I just learned through [all of this] that God has just made me be that one. 'Karen, you can get through this and you're going to be that role model for other mothers out there.' […] It's taught me that I'm so much stronger than I think that I am.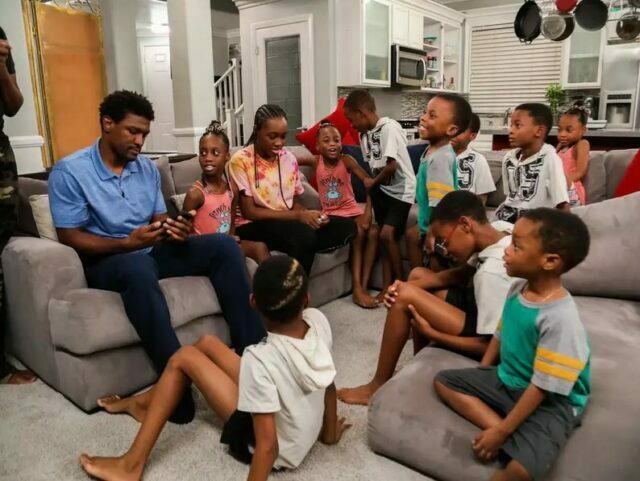 Karen Derrico on not being the perfect mother.
I'm just living my life. At times it's like, 'Oh my gosh. Everyone's looking at me. How am I going to react?' And then after a while, you're like, 'Forget it. This is me. This is how I'm going to handle it.' Everybody does parenting differently. […] I had to let go of those things that were riding on me [as far as] what a perfect mother looks like. There's no such thing as a perfect mother. There's only a loving mother.
Karen Derrico on her proudest moment as a mother.
My proudest moment is I sacrificed so much doing my pregnancies. So after I've given birth and I'm holding my baby, you look at all the sacrifices that you make. In pregnancy and being a parent, you work a double shift. You're almost losing your job to [leave early and] get to that basketball game. You promise your child [you'll be there] and [to] see the look on their face, and they're like, 'You made it here! You did it!' That's so rewarding because it's like my children know the sacrifices that my husband and I make for them. It's so uplifting when they say, 'Thank you, Mom. Thank you, Papi. I know this was a lot.'
Karen Derrico's advice to other mothers.
Make sure you have that mental Mother's Day throughout the year, not just on that one day. This season on Doubling Down With the Derricos I definitely stepped into seeking therapy. And as much as I was against it, it definitely benefited me and it helped me out with mental health being a lot right now. […] You're only one person. If you're not good, your children won't be good to you. You do not want to teach them that stress is something normal and it's okay to be stressed out all the time.
To read the Karen's interview in its entirety, click here. And make sure to tune-in to the show on either TLC or Discovery+. New episodes air on Tuesday's.