Desiree Lindstrom, the fiancée of the late rapper DMX, discussed their son's health on the "It's Tricky with Raquel Harper" podcast, revealing that Exodus has stage three chronic kidney disease, but is stable.
For World Kidney Day, which was on March 10th, Lindstrom shared her and her son's lifelong fight to keep the five-year-old healthy.
"Exodus is stable. He's been stable since I had him," Lindstrom said on the podcast. "He still has stage 3 kidney disease, and I'm just continuing to keep his potassium down."
The 29-year-old mother continued, explaining that, "you can't eat high potassium foods" with chronic kidney disease.
Lindstorm also made sure to let listeners know that she takes Exodus to the doctor on a regular basis to ensure that he remains stable and that all of his levels are within their limits.
"He goes to the doctor very often. I make sure that his creatinine levels are at the levels he needs to be to keep him stable," she added, "He's an amazing child."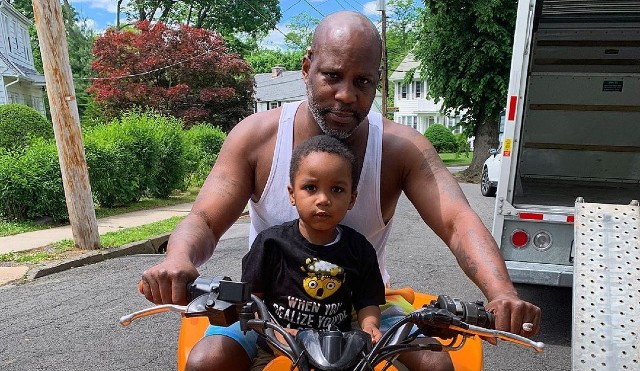 Lindstrom and DMX welcomed Exodus to the world in 2016. DMX planned to honor his son Exodus with an album title prior to his April 9th death at the age of 50. The project was released posthumously in May of last year.
In a past interview with TMZ, Ruff Ryders CEO Joaquin Dean stated that, "X shared his desire to name the forthcoming project after his, [then], four-year-old son, Exodus, who he was reportedly growing closer to as he and longtime friend Swizz Beatz worked on putting the album together."
In the wake of DMX's death, Swizz Beatz decided to honor DMX's wish, releasing the album, "Exodus 1:7". In addition to bearing his name, "Exodus" also pays homage to the young man on two tracks off the album: "Exodus Skit" and "Letter to my Son (Call Your Father)."
If you or someone you know would like to assess your kidney health, you can do so with an online questionnaire from the National Kidney Foundation here and also make sure to consult your physician.