Squid Game has become the first Netflix show to surpass 100 million views in its first month showing on the popular streaming service. Although it is not a program for kids, that doesn't mean that they are not aware of it and more importantly that doesn't mean that they are re-enacting it. Kids are playing Squid Game at school, should parents be concerned? The experts weigh-in.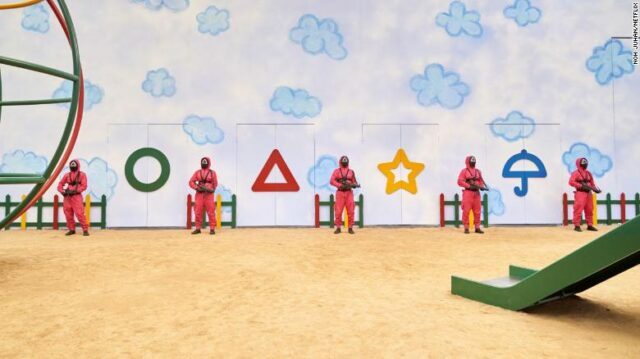 "The level of violence is horrifying — more than most shows," said David Anderson, head of School and Community Programs at the Child Mind Institute, in a statement. "It's a murder fest with the premise that out of over 400 participants, there can only be one survivor."
Common Sense Media, which rates shows and movies based on age appropriateness, called the violence in the show "very intense."
Commentary on the Common Sense Media website continues, "Characters are systematically tortured and killed for the sadistic pleasure of a game master. Adults have sex, and there are threats of sexual violence: Women are grabbed by the hair and beaten. Themes concerning the highs one gets from gambling, winning, or conning money are a main focus."
However, children cannot seem to get enough of imitating the show.
According to Parents.com, one school in Belgium reported that students beat up their classmates after eliminating them from the game. In Florida, Bay District Schools warned parents about students trying to hurt each other while replicating scenes from the show at school.
"We don't want anyone to get hurt and we don't want to generate discipline referrals for students who don't really understand what they are re-enacting," a Facebook statement from the district read.
So, just what else are the experts saying about children playing Squid Game at school.
Rebecca Cowan, Ph.D., LPC, NCC, the owner of Virginia-based Anchor Counseling & Wellness, LLC.
Children often engage in observational learning whether it is seen on TV, video games, social media, or anywhere. Children also want to be accepted by their peers. Even if they don't want to play, they may just join in.
"This essentially means they imitate behaviors that they see by watching others."
"Squid Game has repetitive extreme violence throughout, and other shows might just have one or two scene. Repetitive violence has been shown to lead to increased violence and aggression in children. Additionally, this content can be traumatic for some to watch, leading to increased anxiety."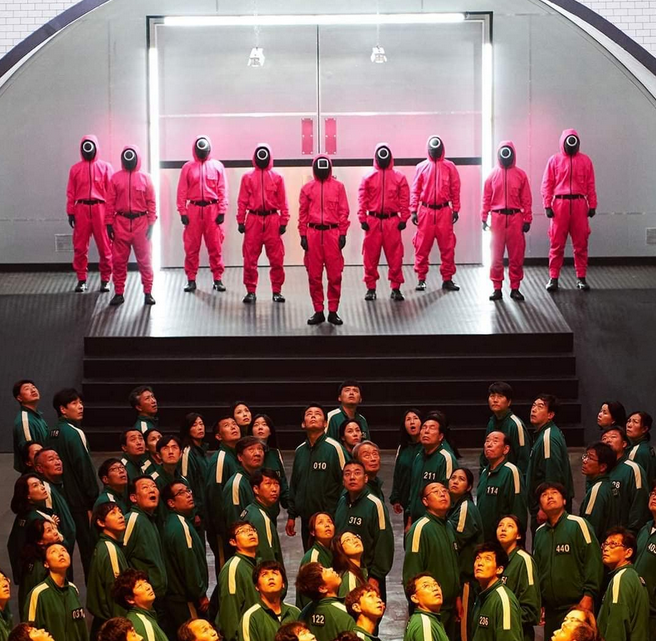 Karen Aronian, Ed.D., a parenting and education expert.
"The games in Squid Game are made to appeal to kids and adults. For starters, they are, in fact, kids games from our youth."
"The message seems to be that physical violence is the solution to economic inequality," she says. "The opposite is what we so desperately need—peace, love, and understanding."
It seems like the experts are weighing-in with a resounding "yes," parents should be concerned; however, will expert and school warnings deter kids from "playing the game" or watching the show? Probably not.
Yet, warnings may make parents aware of the show, if they themselves have yet to see it, and perhaps, their children will listen to them.
The Child Mind Institute, an independent nonprofit dedicated to children's mental health and learning disorders, wrote an article saying, "no one should watch Squid Game until late adolescence—with or without parents sitting next to them." They also stated that, "It makes sense to watch with them, to understand what they're seeing and reflect on the content."
Sound-off and comment below. We want to know what you think about this hot topic.