Kimora Lee Simmons has been celebrating her sons and daughters with incredibly sweet Instagram posts as of late. The Fashion mogul was celebrating National Daughters Day as well as Nations Sons Day with her social media updates.
"My best friends, my better 'other side,' my beautiful, amazing daughters," Kimora said of her daughters, Ming and Aoki. The celebrity mom also shared a candid of her older children who gave fierce poses while surrounding their mom. "Prettiest girls," Kim Kardashian wrote in response to Kimora's Instagram post. "Good genes run in the family," Anggun shared.
Kimora also shared a candid of her sons – Wolfe, Gary, and Kenzo – with her social media fans. "The leading men in my life," the celebrity mom said.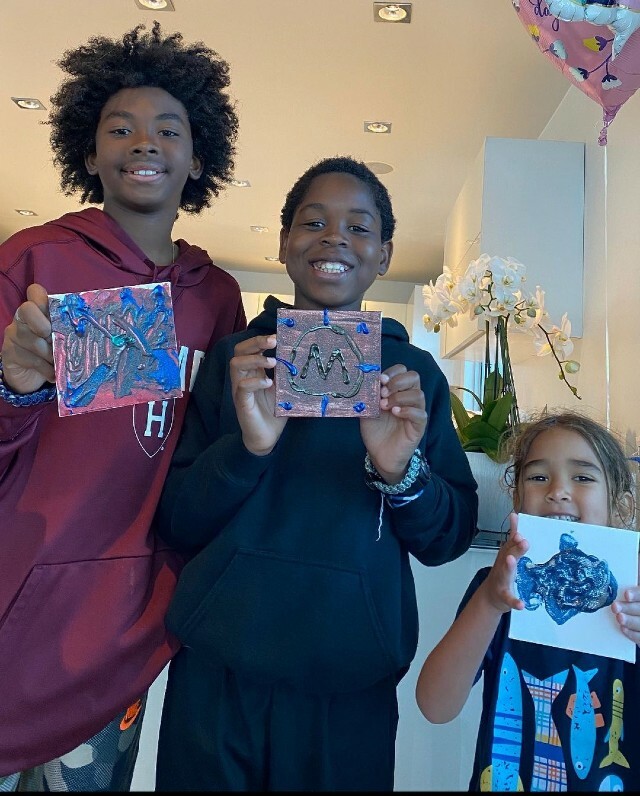 Kimora Lee Simmons continues to support her children in all of their efforts. It was just last year that the fashion mogul helped her daughters re-launch Baby Phat. Some may remember Kimora as the spearhead of the brand. The celebrity resigned as creative director of the fashion line in 2010.
Baby Phat was not quite the same without Kimora's innovativeness. The company ultimately faded into the backdrop. Aoki and Ming, however, had a vision for the brand, which is why they searched high and low to purchase Baby Phat and resurrect the line.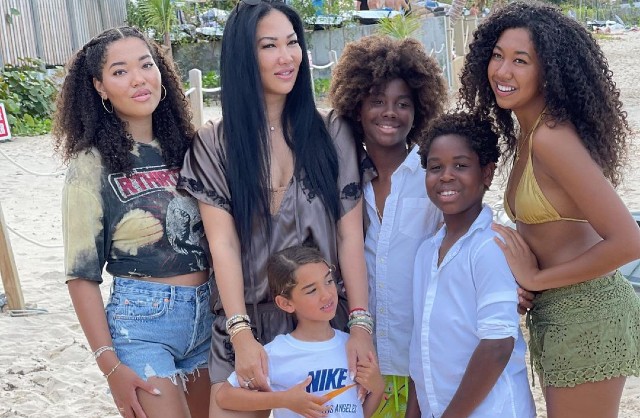 "This is the retro brand that's reborn looking through the eyes of young people like Ming and Aoki," Kimora Lee Simmons said of Baby Phat in the present day. "My girls have been working with me and going to school – and that's tough," the celebrity mom said. "It can be tough, but it's exciting that we're pushing that needle forward," Kimora shared.
You can learn more about Baby Phat's line of products on the company's website. Kimora Simmons is the proud mom of five kids.
Photo: Kimora Lee Simmons/Instagram