Love & Hip Hop Atlanta stars Lil' Scrappy and Bambi have shared the first photos of their daughter Xylo Richardson.
The pair took to their respective social media pages to share photos and video footage of their two month old. "My little princess @babyxylo2020 is 2 months today. She's always a mood," Bambi shared alongside a newborn photo of her baby girl.
Scrappy also took to his Instagram to share a video of all three of his kids. In on clip,  his son Breland can be seen grabbing his little sister's hand. In another video, big sister Emani can be seen holding baby Xylo. He captioned, "All my children ya feel me I love the responsibility of taking care of them not one complaint @official_emanii , @princebreland and @babyxylo2020."
Scrappy and Bambi welcomed their daughter Xylo into the world on August 3rd.
"She's here everybody wish my wife @adizthebam a congratulations for being so strong she pushed for 10 min and had our #BabyXYLO beaurtiful head full of hair 7lbs 5oz we are blessed and I'm thanking God he blessed us with a healthy baby," Scrappy shared on Instagram.
The reality star couple secretly tied the knot in 2017 and welcomed their son, Breland, in 2018. Scrappy and Bambi's second child makes him a father of three. The celebrity dad also has older daughter Emani with Erica Dixon.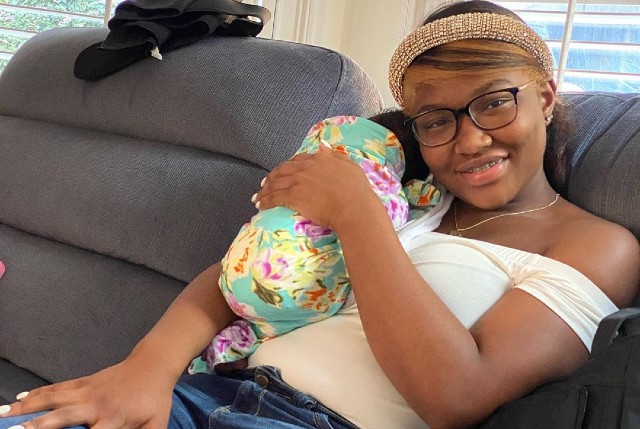 Lil Scrappy is absolutely a doting dad. The Love and Hip Hop: Atlanta (LHHATL) star recently shared a cute candid of his oldest daughter, Emani, holding her younger sister, Xylo.
"My princess holding my princess is life ya dig," Scrappy shared online. "@official_emanii, because God blesses me with you, I'm able to understand how to take care of another little princess your an amazing kid and sister. Love you, #daddysgirls."
Photos: Instagram