Chris Brown's daughter, Royalty Brown, along with her sister, Sinatra, are the latest models for Fashion Nova's new children's line, Nova Kids. The brand launched their newest collection on Sunday (September 27).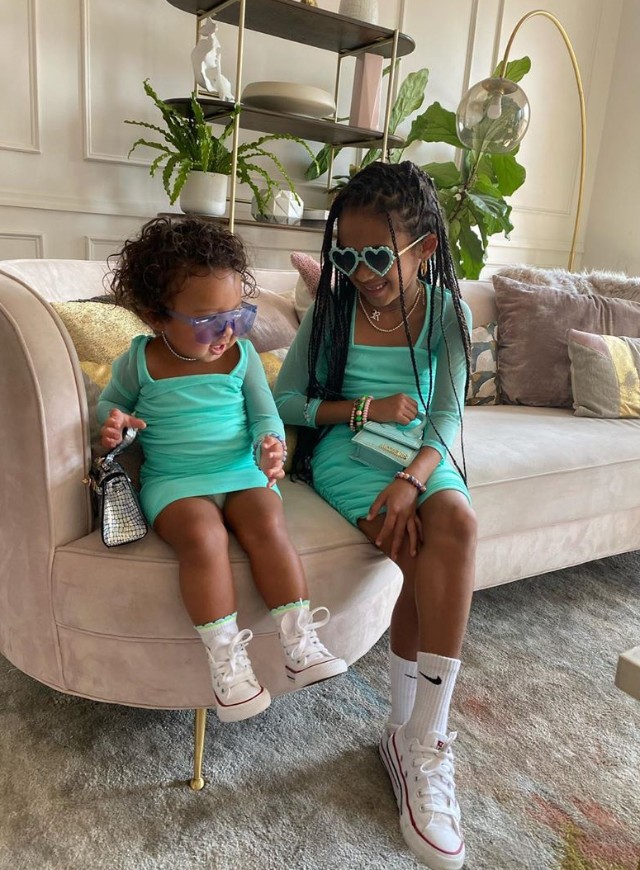 "Nova Kids by Fashion Nova is now live," Royalty Brown exclaimed on her Instagram page. "Go follow and shop Nova Kids for the trendiest, comfiest, and cutest kids' clothes."
Fashion Nova has increased in popularity and financial value over the years. The company was founded in 2006 by Richard Saghian on the premise that Fashion Nova would be the "go-to" spot for those looking for "clubwear" at a low price. To date, the brand has managed to dominate Instagram by getting celebrities, such as Cardi B and Blac Chyna, to advertise. Fashion Nova has also partnered with celebrities to bring new collections that go beyond "clubwear."
Royalty Brown's advertisement for Fashion Nova's new Nova Kids line is one of many business ventures the youngster has involved herself with since establishing her business several years ago. To date, Royalty Brown has offered consumers apparel and accessories, including "mommy and me" swimwear, from which they may choose. The latest Fashion Nova endorsement simply adds to the list of Royalty's business accomplishments.
Chris Brown's daughter celebrated her sixth birthday in May. You can learn more about the Fashion Nova Kids line here. Stay tuned for more Royalty Brown business news!
Photo: Royalty Brown/Instagram