Eddie Murphy's son, Miles Mitchell Murphy, and granddaughter, Evie Murphy, are stealing hearts online. Miles' girlfriend, Carly Olivia, and his mom, Nicole Murphy, recently shared pictures of the father and his daughter that were nothing short of precious.
One candid showed Miles and Evie putting their heads together for a photo. She looked like a doll in the shot and he was definitely the doting dad. Evie was also photographed by herself. "Our sweet, happy girl," Carly Olivia told her fans.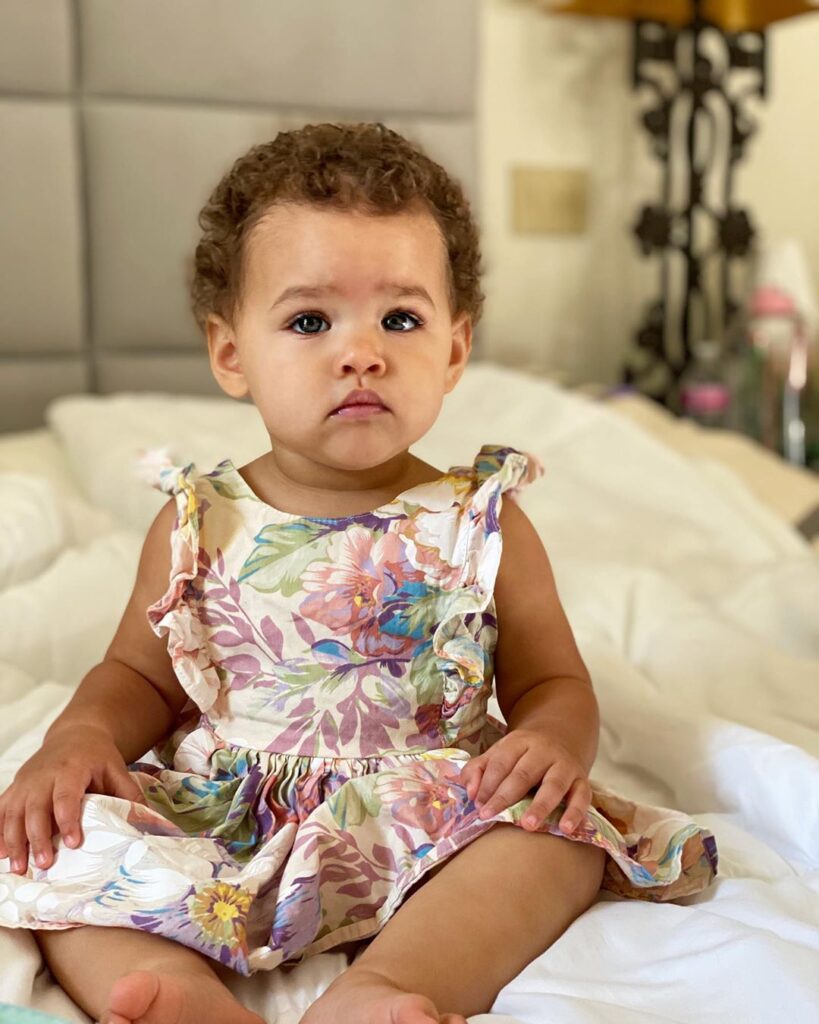 Dozens of Instagram fans loved the latest images of Evie Murphy. "She's beautiful," one social media follower told Nicole Murphy after the celebrity grandmother shared a video clip of Evie enjoying her playhouse in the backyard. "She has grown so fast," another supporter wrote in response to the clip.
It indeed feels as if Eddie Murphy fans learned about his granddaughter yesterday. Miles Mitchell Murphy and Carly Olivia surprised everyone with the news of their little one's birth last July. Miles was able to celebrate Father's Day as a dad for the first time this past June.
"Happy first Father's Day babe," Carly Olivia wrote to her boyfriend. "Evie is so, so blessed to have you as her daddy," she added. "We love you so incredibly much!"
Evie is Eddie Murphy's first grandchild. The veteran comedian has ten kids in all. Stay tuned for more celebrity family news!
Photo: Eddie Murphy/Instagram