Nickelodeon has just announced their newest pre-school series, Made By Maddie, which will hit the airwaves on Nick Jr. September 13th, 11 ET/PT.
If Maddie's voice sounds a bit familiar to you in the trailer above, you are not wrong. Maddie is voiced by 11-year-old Brooklyn-native Alyssa Cheatham. 
Made By Maddie follows Maddie, who is a quick-thinking little girl with a big personality and heart to match, as she travels to-and-fro throughout her hometown of New York City, holding true to her motto, dream it, draw it, make it!. She has a passion for fashion and finds inspiration for her designs in the world around her.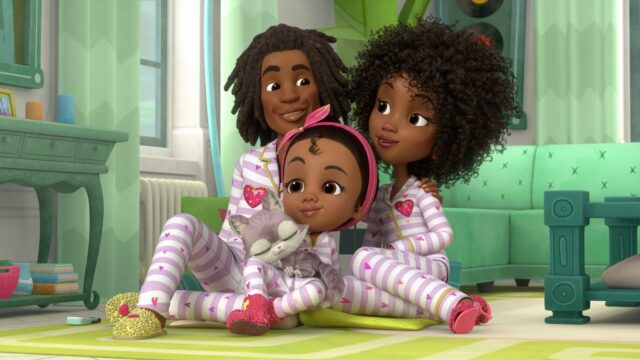 But, her big ideas couldn't come to fruition without the support and love of her fashion designer mom Dee, (Patina Miller), and her cool musician dad, Rashad, (James Monroe Iglehart). Along with her mom and dad, Maddie has a group of friends, Jada, Harper, and Hudson, who are always up for adventure. 
Made by Maddie is created by Paula Rosenthal and produced by Silvergate Media. The first season of the show will consist of 22 half-hour episodes.
In addition to her latest venture, Cheatham has another Nick Jr. show, Santiago of The Seas, coming to television October 9th. 
Cheatham has been seen in many Hollywood projects such as, Collateral Beauty, HBO's The Flight Attendant to name a few. Cheatham also has been in a plethora of commercials and has two songs, "The Weekend" and "Like it Here" available on all streaming platforms with another single to be released in October.