Vanessa Bryant, her daughters, and the Gasol family are setting sail! Vanessa, the widow to the late NBA legend Kobe Bryant, and their daughters, 17-year-old Natalia, 3-year-old Bianka, and 1-year-old Capri Bryant enjoyed a fun boat trip in California's San Francisco Bay. Joining them was Kobe's former Los Angeles Lakers teammate Pau Gasol and his wife Cat.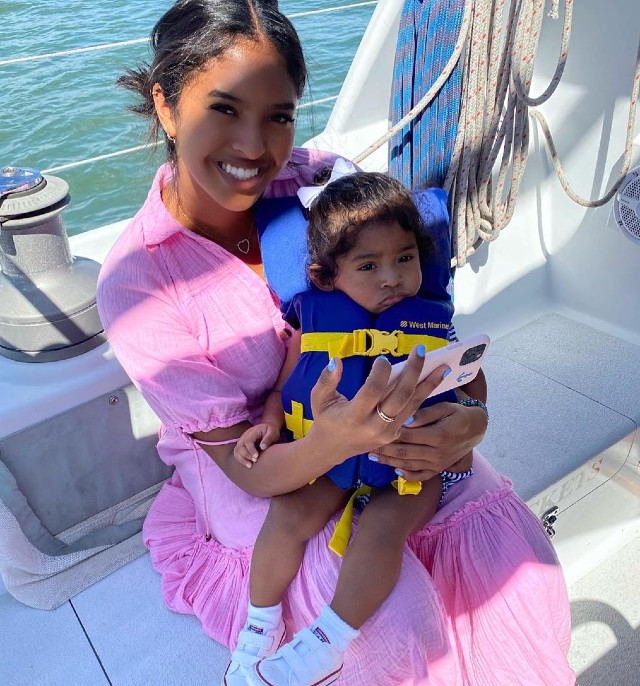 Vanessa Bryant took to her (private) Instagram to post photos from their day at sea. One photo shows Natalia wearing a pink dress as she holds baby Capri, who wore a cute little life jacket and white sneakers. Another one shows Bianka smiling for a cute solo picture with the Golden Gate Bridge in the background.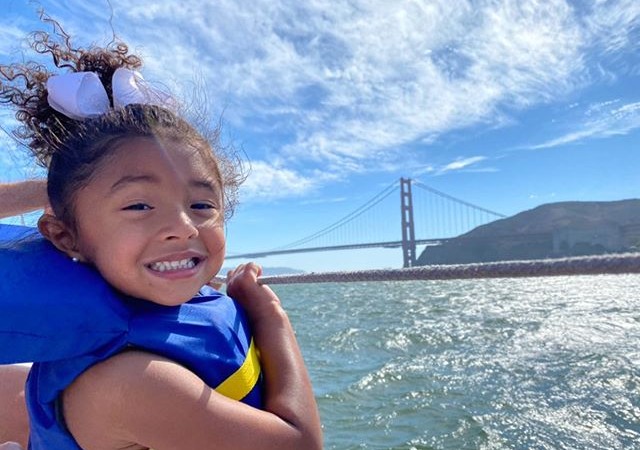 In another photo, Vanessa, Natalia, and Cat gathered together for a selfie with the backdrop of the Golden Gate Bridge. One more sweet candid shows Pau holding little Bianka in his arms with bright smiles on their faces. SportsCenter's Twitter tweeted the picture and wrote: "Uncle Pau spending time with the Bryants ❤️." Pau reposted the tweet, captioning it, "Family ❤️."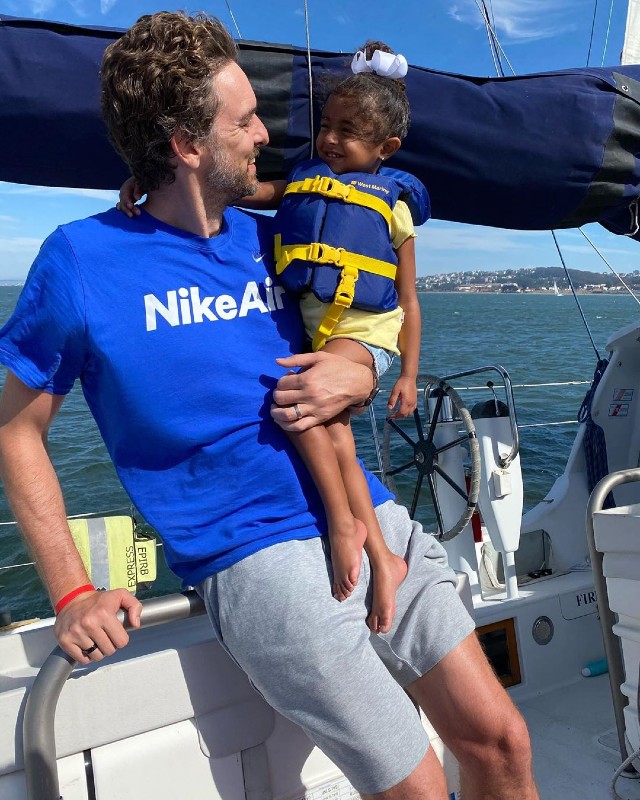 Pau Gasol and Kobe Bryant and played together on the Lakers for six years, winning two NBA championships together in 2009 and 2010. Even after Pau left the Lakers in 2014 and Kobe's 2016 retirement, Kobe and Pau remained close friends, and as such, he was devasted upon hearing the news about Kobe's tragic death in January.
"I still couldn't believe it. I refused to believe it for days," said Pau in a May interview with ClutchPoints. "You still would hope that he made it. If there was anyone that could survive that, it was him. But it was a horrible, horrible, and devastating time to go through this tremendous tragedy in so many levels, that to me it is still fresh and painful."
From sending Vanessa flowers on her and Kobe's 19th wedding anniversary to sending a birthday cake to the Bryants on what would have been Kobe's late daughter Gianna "Gigi" Bryant's 14th birthday, to just enjoying a day out on the sea; Cat and Pau Gasol have looked out for and supported the Bryant family through their pain and grief and Vanessa and her girls are blessed to have them.
The Bryant-Gasol family boat trip comes almost seven months after Kobe and Gianna Bryant, along with Alyssa, John and Keri Altobelli, Payton and Sarah Chester, Christina Mauser, and pilot Ara Zobayan were tragically killed in a helicopter crash on January 26, 2020. Gianna was 13 and Kobe was 41 when they passed. Gianna and Kobe are survived by Vanessa and daughters Natalia, Bianka, and Capri Bryant.