Black Lives Matter protests have erupted around the world calling for change and accountability in the wake of several deaths this year including those of George Floyd, Breonna Taylor, and Ahmaud Arbrey.  
Many celebrities have lent their voices and platforms in solidarity with protesters and one of those is actress Yara Shahidi. Coming from a family who believes in championing for those who do not have a voice, it is no wonder that Shahidi has been preparing for the present movement since she was born. The Grown-ish star sat down with Elle Magazine to talk about her journey and why having a voice and speaking up for what you believe matters. 
Take a look at some of the highlights from her interview.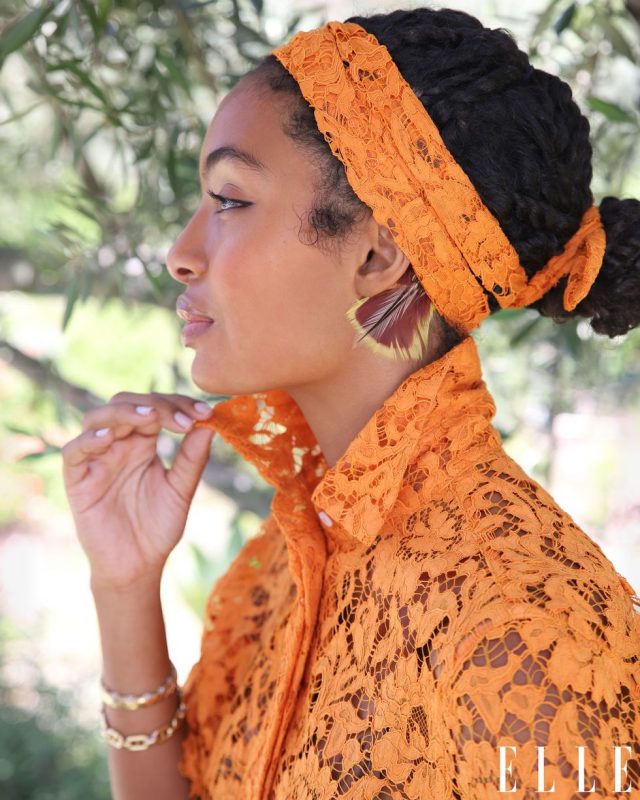 Shahidi on the consistency of being of service in conversation. 
"This idea of consistently being of service to the world around you is a dialogue that we were raised with, starting with grandparents on both sides of my family and then into the conversations in our household. I'm beyond grateful that our house has been consistently a place of conversation and a place of action since I was young."
Shahidi on people calling her an "activist". 
"I feel like a couple of years ago, it became very popular to call everybody an activist. I remember having to clarify time and time again that there are people doing incredible work who should be supported. I choose to be as socially engaged as I possibly can. But when we push people into this activist space, we need to really interrogate what we expect from public figures. And when we're endowing them with this voice, what is the conversation that we want them to have? When I'm looking at this moment at large there is this kind of double-edged sword of wanting people to speak up and then [thinking that they're] not speaking up the right way. It's something that I'm personally even conflicted about. In this moment, for example, I think a lot of the work that I'm hoping to do is about pointing people toward the organizers and the people on the front lines of this movement, because they have the most prescient, most real, most necessary voices. The greatest skill about having a platform, I think, is handing over the mic."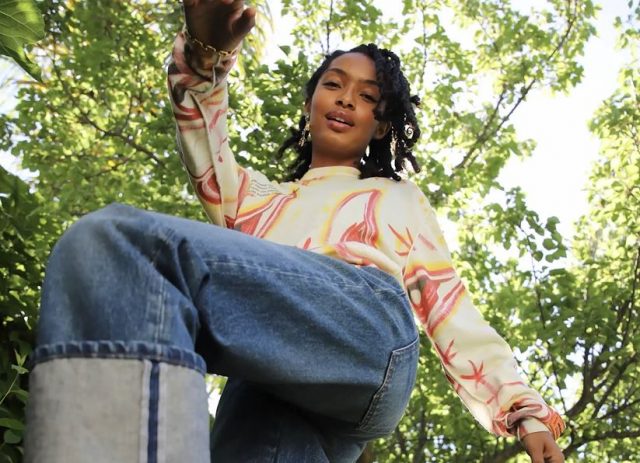 Shahidi on continuing after the "monumental moment" is over. 
"It's important to consistently be in conversation in between these [crises] where we have to advocate fervently for Black life. We try to have the honest conversation: What is important to make visible? In doing this, we figure out that everything doesn't need to be shared, but we also discover what could have a lasting impact."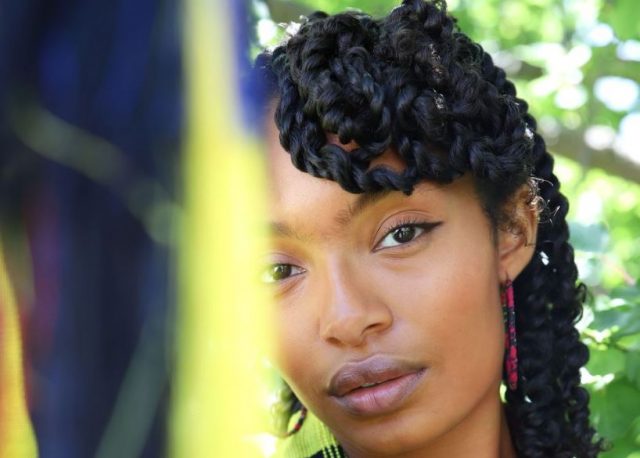 Shahidi on reclaiming #blackjoy. 
"Mentorship. When I think of fashion, for example, I'm grateful to be in a community. My stylist, Jason Bolden, has always prioritized what it means to support Black people in the fashion industry. We've consistently been in conversations about how to use this space for something that's powerful. Who are we bringing into these moments? Who can we open doors for? Who can we be in community with? Joy comes from being able to consistently embrace our sense of community and revel in our culture year-round. We must believe that there is something that we're fighting for in order to keep fighting."
It is no wonder why this amazing young lady continues to be a favorite at the top of everyone's list, including ours. To read the remainder of the interview in its entirety, click here. Amazing things are unquestionably on the horizon for Shahidi and we cannot wait to continue to watch the journey.