Khloe Kardashian and her daughter, True Thompson, are making the most of quarantine season. The Keeping Up With The Kardashians (KUWTK) star and her daughter recently promoted Pampers in a new photo shoot.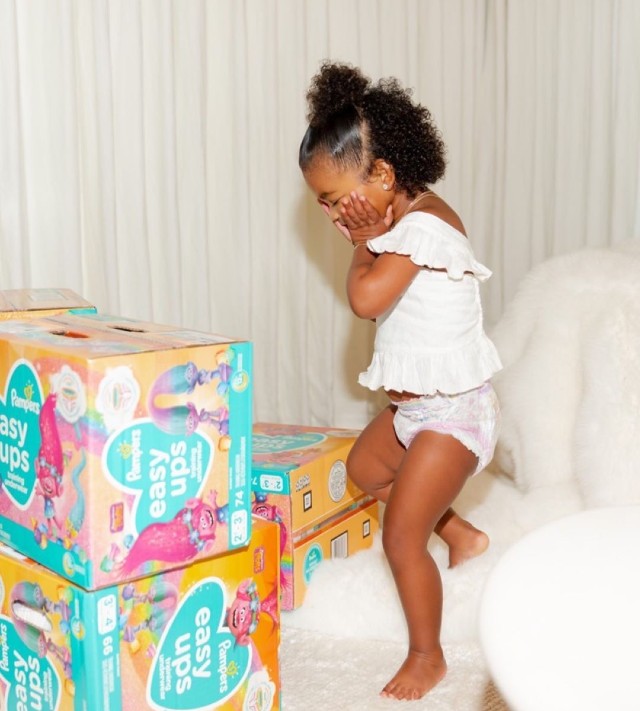 Khloe made sure her daughter was fresh for the shoot. True's hair was extra curly for the Pampers photo session. "They even putting the kids to work," one BCK subscriber said in response to Khloe's daughter scoring a Pampers campaign at such a young age. Another social media follower wrote, "I'm still trying to figure out what she inherited from Khloe except money because Tristan spit that d*mn child out."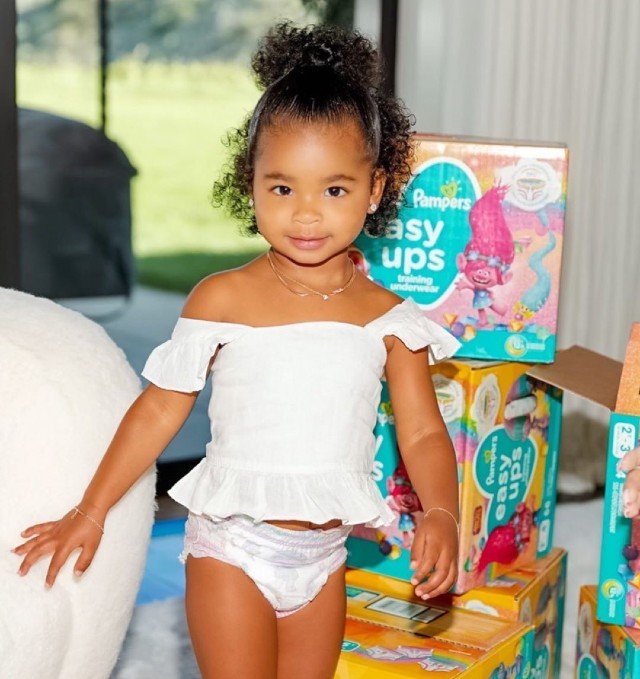 Pampers was introduced in 1961 and continues to be one of the more popular diaper brands. The company's mission is to care for "the healthy, happy development of every baby."
The Pampers mission statement is in line with Khloe's goal to build a balanced life for both True and herself. "My focus is True and just really immersing myself in motherhood," the KUWTK star said during a 2019 episode on the family's show. "But I completely relate to the daunting thought of, 'Gosh, now I have to go work out and where do I start,'" Khloe said.
True Thompson is Khloe Kardashian and Tristan Thompson's only child together. Stay tuned for more Keeping Up With The Kardashians family news!
Photo: Khloe Kardashian/Instagram