Nine-year-old Kamryn Johnson, daughter of former NFL player Ron Johnson, like so many during these unsettling and turbulent times, has stepped up to answer the call to help her neighbors in need. Kamryn and five of her friends, who live in the same neighborhood, have raised $40,000, and counting, to help black-owned businesses.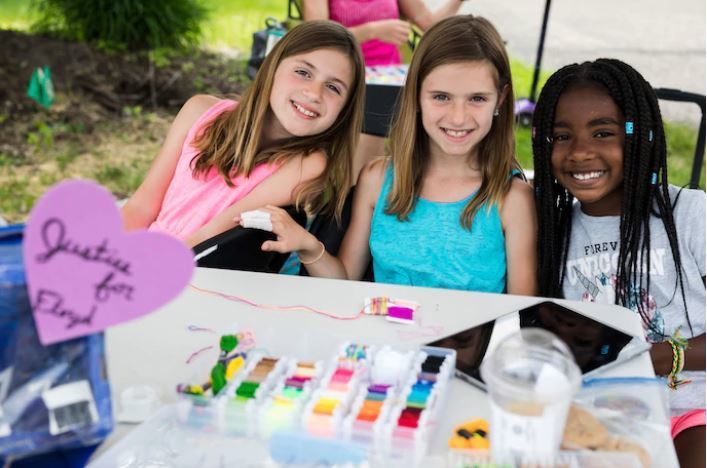 Johnson, and her friends, ages five to 12, sprang into action by making colorful string bracelets, with all proceeds going to help Minneapolis communities. Johnson and her friends live in Chanhassen, MN, which is located about 20 minutes from where George Floyd lost his life in police custody. 
The initiative, entitled, Kamryn & Friends: Bracelets for Unity and Justice, has far exceeded what Kamryn's father thought that it would. 
"People are giving $10, $20, $50," said Kamryn's father in a recent interview. "One man pulled up out of nowhere and dropped off a $100 bill for one bracelet. A few people have done that. We assumed she was only going to sell a handful of bracelets, at most, and I would match whatever amount she made."
The bracelets range in price between $1 and $5, depending on the complexity of the design. Options also include different color combinations, neon, and of course, glow-in-the-dark varieties!
After Johnson mentioned it on his local sports show and the local news did a report on the initiative, donations flooded in from all over the country to help the young people with their mission. If you aren't in Minneapolis, you can still get a bracelet too via Venmo and GoFundMe.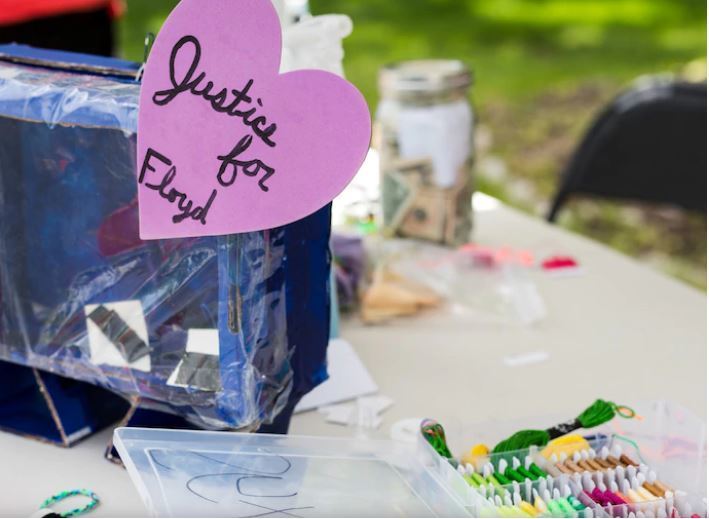 Funds are being allocated to various causes in the Johnson community to help bolster black businesses not only affected by the pandemic but the protests as well. 
"We really want to focus on black-owned businesses, particularly those that have been denied insurance claims for riot damage," Johnson said.
Chad Greenway, Harrison Smith, and Anthony "Spice" Adams, among others, just to name a few, are some big named athletes who have joined in to support Kamryn and her friends' initiative. In addition, the President of the University of Minnesota, Joan Gabel, has made a donation as well. 
"Nothing can make you feel more optimistic for the future than a child who knows she can make a difference," Gabel said. "And she can, so I wanted to help her."
And we agree! It is kids like Kamryn and her friends that truly inspire hope for the future.