As the man who is recognized as the greatest player in NBA history, Michael Jordan needs no introduction. Known as 'His Airness' for his amazing jumping ability; Jordan was an exceptional athlete and with his phenomenal skill, talent and ruthless competitiveness, he was an unstoppable force on both ends of the floor during his illustrious career. Michael Jordan is famous for leading the greatest dynasty in NBA history with the Chicago Bulls in the 1990's; winning six NBA championships in eight years (winning three straight titles twice) alongside his legendary teammate Scottie Pippen.
Aside from his six NBA championships, Jordan's accolades include: six NBA Finals MVP awards, five NBA MVP awards, 14-time NBA All-Star, NBA Defensive Player of the Year in 1988 and two Olympic Gold medals with the famed 'Dream Team'. He was inducted into the NBA Hall of Fame in 2009.
Michael Jordan's post-basketball life is as epic as well. In 1984, he signed with Nike to create his Jordan Brand of sneakers, which has since grown into a billion-dollar clothing line, elevating Jordan from NBA star to cultural icon. Even today, Jordan's influence is as strong as ever, especially with ESPN's "The Last Dance" documentary, which covers the Chicago Bulls' 1997-98 season in their sixth championship campaign.
Jordan obviously is well-off and has more than enough to take care of his children, who have enjoyed the benefits of having the greatest NBA player as their father. Who are his kids? Here are five questions and answers about Michael Jordan's children.
1. How many kids does Michael Jordan have?
Michael Jordan has five children with two different women. They are: 31-year-old Jeffrey, 29-year-old Marcus, 27-year-old Jasmine, and 6-year-old twins Victoria and Ysabel Jordan.
2. How many kids did Michael Jordan have with his first wife?
Jordan married his first wife Juanita Vanoy in 1989 and they had Jeffrey, Marcus and Jasmine Jordan together. However, Juanita and Jordan divorced in 2006, citing irreconcilable differences. Juanita reportedly received $168 million in the divorce settlement, which was the largest on record at the time.
3. Who are Victoria and Ysabel Jordan?
Michael shares his twin girls Victoria and Ysabel Jordan with his current wife, Yvette Prieto Jordan. Michael and Yvette met in 2008 and married in 2013 before having the twins just a year later.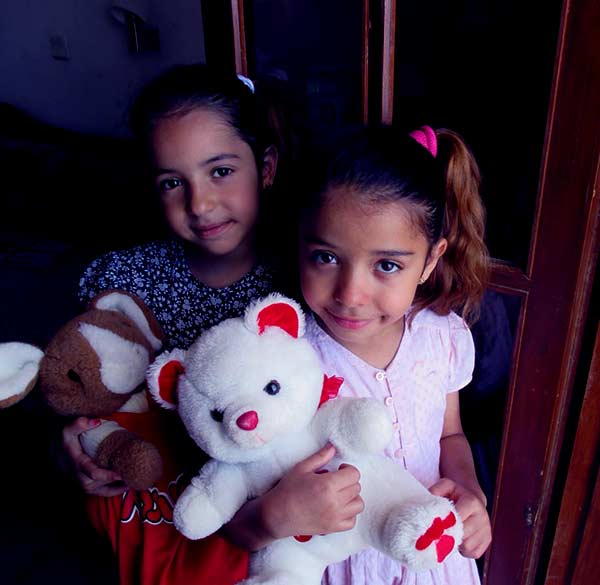 4. Are any of Michael Jordan's kids following in his footsteps?
Yes. Michael Jordan's sons, Jeffrey and Marcus both played college basketball for UCF (University of Central Florida). Marcus created his own business called Trophy Room, an online boutique that mostly sells Jordan Brand fashion. Meanwhile, Jeffrey and Jasmine Jordan both currently work for the Nike Jordan Brand.
5. Does Michael Jordan have grandchildren?
Yes. Michael's daughter Jasmine Jordan has a 1-year-old son, Rakeem Michael Christmas, with her boyfriend Rakeem Christmas. Michael Jordan loves spending time with his grandson, saying: "It's fun because I can actually hold him and play with him and I'm having fun watching him."