We have seen the stories over and over again about schools across the country challenging students because of their desire to wear ethnic hair. Students have been suspended, have had their hair cut, mocked, so on and so forth. Unfortunately, once again, a young African-American student has been subjected to making national news because of his hair.
Texas high school senior DeAndre Arnold has been told that if he does not cut his locs, he will not be allowed to walk across the stage for his upcoming graduation. Despite the fact that the Barbers Hill High School student wears his hear up, to adhere to the school policy, the future veterinarian is still being told that his hair will have to be cut. Arnold expressed to the school and in an interview with KPRC-TV that he wears his locs as a tribute to his Trinidadian heritage.
"They say that even though my hair is up, and off of all the regulations, that if it was down it would be out of dress code," Arnold told the news station.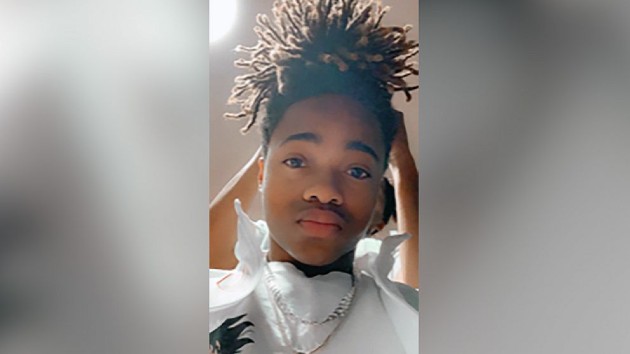 The Barbers Hill ISD hair policy states that, "…male students' hair should not "extend, at any time, below the eyebrows, or below the ear lobes. Male students' hair must not extend below the top of a t-shirt collar or be gathered or worn in a style that would allow the hair to extend below the top of a t-shirt collar, below the eyebrows, or below the ear lobes when let down."
Arnold has received a slew of support from everyone from regular neighbors to celebrities.
Never cut your locks Deandre Arnold.

— Deandre Hopkins (@DeAndreHopkins) January 22, 2020
California Gov. Gavin Newsom (D) called the ordeal an example of "hair discrimination." In July 2019, Newsom signed into law the CROWN Act, which made California the first state to protect Black people from hair discrimination.
The policing, criticism, and all other forms of bullshit ass commentary about our hair… KEEP FIGHTING!!! They truly believe if you stay quiet, they've won. Don't be quiet. Do not let this stand. https://t.co/21JATafVvZ

— Gabrielle Union (@itsgabrielleu) January 23, 2020
Most recently, Ellen welcomed the high school senior to her show prepared with a plea and a surprise. Take a look at the video below. Sound-off, we want to hear what you think about this latest hair controversy.