Nicole Ari Parker and Boris Kodjoe began the new year in Ghana. The celebrity couple brought their kids along for an unforgettable experience.
Boris and Nicole joined other celebrities in participating in the ESSENCE Full Circle Festival, which is meant to be a reminder of the past while giving hope for the future. One issue that was quite impressive was the notion of Africa taking control of its economic development instead of allowing outsiders to dictate the success or failure of the continent.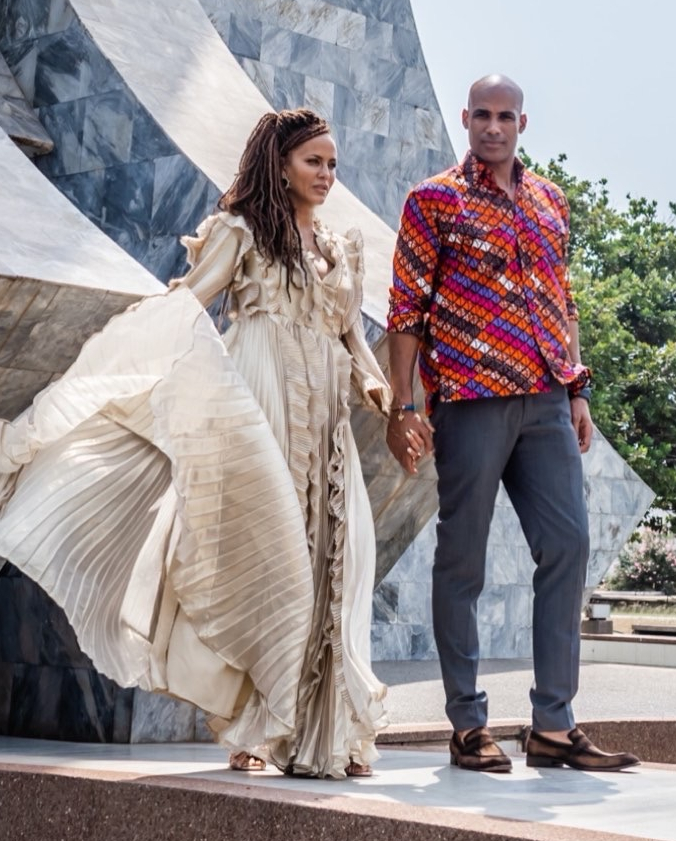 Nana Akufo-Addo, President of the Republic of Ghana, has been particularly instrumental in advocating for such economic progress. The president was one of many government officials to welcome the Kodjoes.
"Thank you to His Excellency President @nakufoaddo for welcoming us and for continuing to show us the way to an AFRICA that is taking control of its economic development agenda," Boris wrote online after his and Nicole's meeting with the president of Ghana.
Nicole Ari Parker also enjoyed sentimental times in Ghana. The celebrity mom had an unforgettable experience with her daughter in Cape Town. "Standing in the courtyard after walking through #CapeCoastCastleDungeon and learning about mothers and fathers separated from their children who were then inspected for their 'value' and put in chains then kept in dungeons for weeks before being taken to ships."
"Sophie found me, grabbed me and held me tight," the celebrity mom said of her daughter's reaction to the historical site. "There are no words," Nicole shared. "Only an inner promise as a people to keep holding each other tight."
Nicole Ari Parker and Boris Kodjoe have two kids, Sophie and Nicolas. Stay tuned for more celebrity family news!
Photo: Nicole Ari Parker/Instagram