Cardi B and her baby, Kulture Cephus, are on the cover of Vogue magazine! The 'Money' rapper is unfiltered and simply gorgeous alongside her daughter for the January 2020 issue.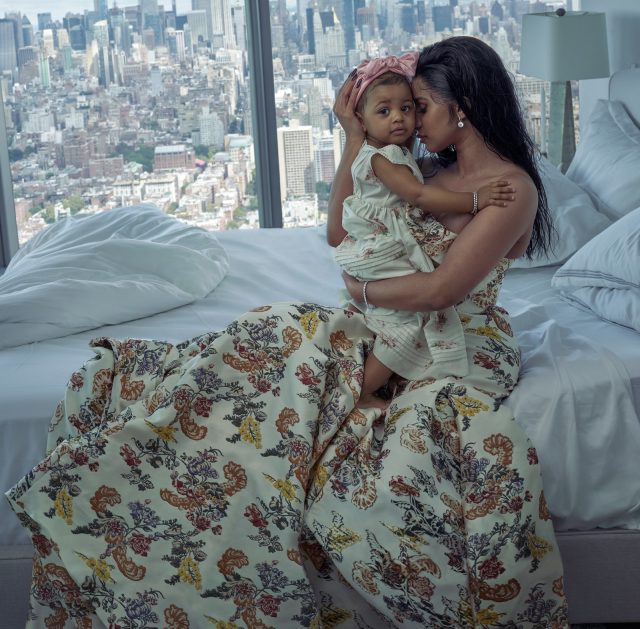 "Being a mom," Cardi shares. "How can I say it? Things are a little bit harder to balance, but it's good for the mental," the celebrity mom says. "If I'm playing with my daughter, I forget about the issues."
Cardi B and her husband, Offset, welcomed their daughter on July 10, 2018. The celebrity parents tied the matrimonial knot on September 20, 2017, to the opposition of a few outsiders who brought Offset's other children to light.
The critics believed they were right in their judgments about Offset after the Migos group member cheated on Cardi B a few months after Kulture's birth. Some expressed their support for Cardi B leaving her husband after his infidelity went public. The critics were sorely disappointed when the 'I Like It' rapper decided to stay with her husband.
"When me and my husband got into our issues – you know, he cheated and everything – and I decided to stay with him and work together with him, a lot of people were so mad at me; a lot of women felt disappointed in me," Cardi says of the situation. The celebrity mom goes on to tell Vogue about the criticism that surrounded her blended family during her pregnancy.
"When I was pregnant with Kulture, a lot of people was like, 'Oh, he has three kids already. Why would you have a kid with somebody that have three kids?' And it's like, how is that such a bad thing," the celebrity mom asks. "My dad has eight kids, and we all get along, and it feels better, fuller. And with Offset, I feel like his kids just bring a pop of fun to life when they're in his house. I actually love it. It brings out a different side of him that I like to see, and I love to see my baby interacting with her siblings. The more the merrier."
Kulture Cephus is Cardi B and Offset's only child together. Get your January 2020 issue of Vogue to see what else Cardi B says about her family!
Photo: Vogue