Lil Rel Howery had the support of his kids, Judah and Brittni, at HBO's Lil Rel Howery: Live in Crenshaw screening in Hollywood this past weekend. The celebrity father and his kids took several pictures on the red carpet at the event held at NeueHouse Hollywood.
Judah and Brittni gave their full support for the project. Lil Rel Howery's kids rocked Crenshaw gear at the screening and were sure to show off their t-shirts while taking pictures in the spotlight.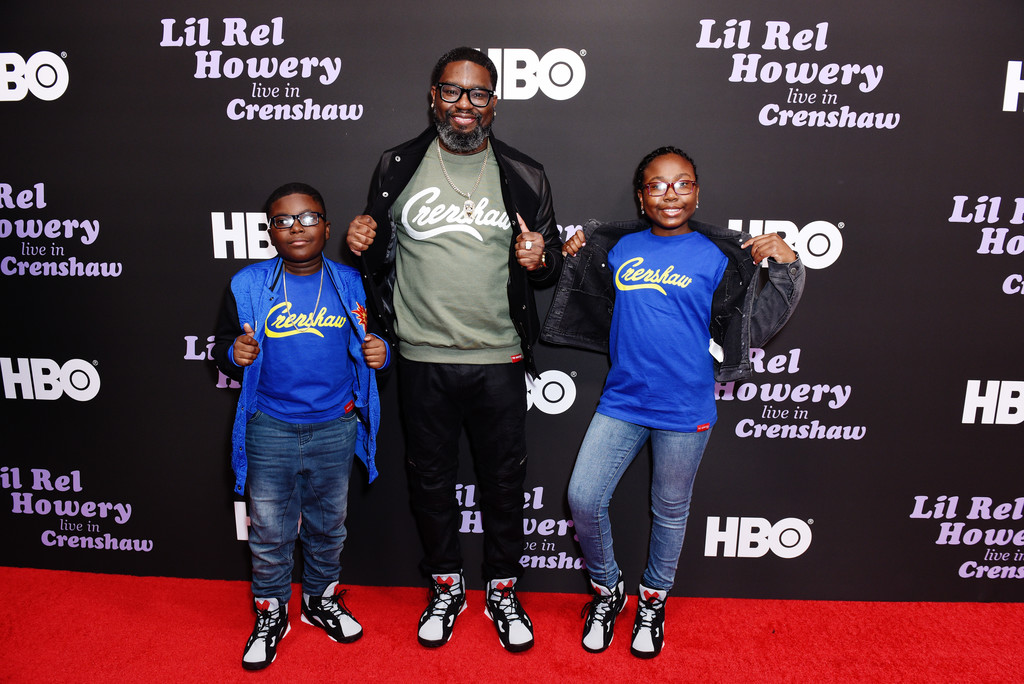 "This is a moment I will cherish for the rest of my life," Lil Rel wrote online on Monday after seeing a billboard promoting his show in his hometown. "I'm born and raised on the Westside of Chicago," the celebrity father shared. "To see this huge Billboard on Washington and Pulaski is surreal. To share this moment with my little people is even better. Thanks to HBO for making this happen."
Lil Rel heavily relies on family members in his HBO project. "I do believe that talking about family and keeping it personal makes for the best material," the celebrity father said during a recent interview with TV Insider. "You're like a fly on the wall when you're a little kid, so when you become an adult, you're basically impersonating all these people you grew up seeing and seeing how they talk and so my family has always been my inspiration for my stand-up."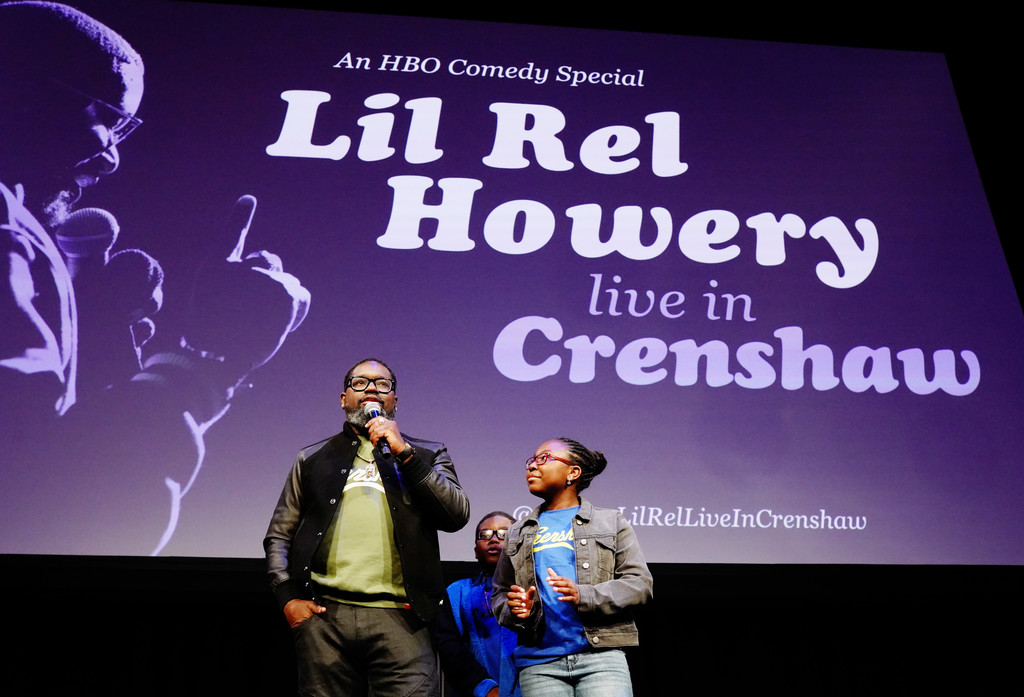 Howery's kids are a significant part of this project, which is why they are referenced in the credits section of the production. "It means a lot that my kids are credited on the special," Lil Rel shared. "It's about, to me, my legacy, and they are a big part of everything I do. And I like that they're hands-on, and I let them participate and be a part of all this. It means a lot to see their name in the credits and they've got their own card, consulting producers —Brittni and Judah Howery — it's beautiful to see."
Lil Rel Howery is the proud father of three kids. Stay tuned for more celebrity dad news!
Photo: Getty Images