Kandi Burruss and her husband Todd Tucker have welcomed their daughter via surrogate
"She's here! Blaze Tucker born at 6:54 p.m. on 11-22-19 weighing 8 lbs, 1 oz," The Real House Wives Of Atlanta star wrote in a mass text message to her fans. "I'm so thankful to add another healthy, beautiful, baby girl to the family!"
This is Kandi's second child with Tucker. The couple are parents to 3-year-old son Ace, who was conceived through IVF. Kandi is also mom to daughter Riley, 17, and stepmom to Tucker's 22-year-old daughter Kaela.
"It was a blessing we was able to get [our son] Ace through IVF, but in the process of doing IVF, we still have two more embryos," Burruss told The Daily Dish earlier this year. "And with that being said, as soon as we had Ace, we knew that we would want to possibly use our other embryos, but I had a high-risk pregnancy last time, so that's why we decided we would consider surrogacy."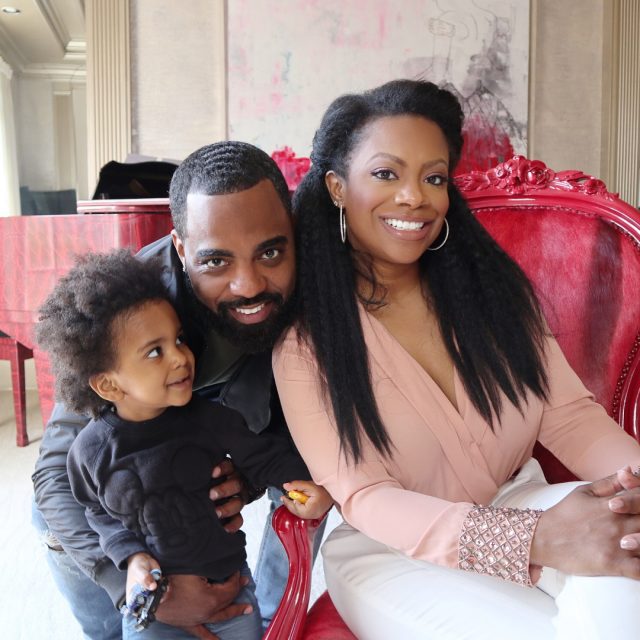 She continued, "Todd and I are both nervous about it. I think it's easier for Todd to handle or deal with because as a man he's used to somebody else carrying the baby. But for me it's a little bit harder for me to deal with the thought because I'm supposed to carry my own kids in my mind. But, hey, with science, it's made other options to be able to make it happen."
Earlier this month, Burruss also revealed that her surrogate was initially pregnant with twins, but one of the embryos was lost.
"We actually was supposed to be having twins, and then one of them didn't continue," Burruss explained, adding, "I was sad at first, but then I just had to be grateful that the one made it."
Congrats to the couple!