Ciara is keeping busy as the Creative Director for Kids at Finish Line. The 'Level Up' singer's latest campaign involves her kids, Sienna and Future Zahir, getting ready with the brand's latest styles.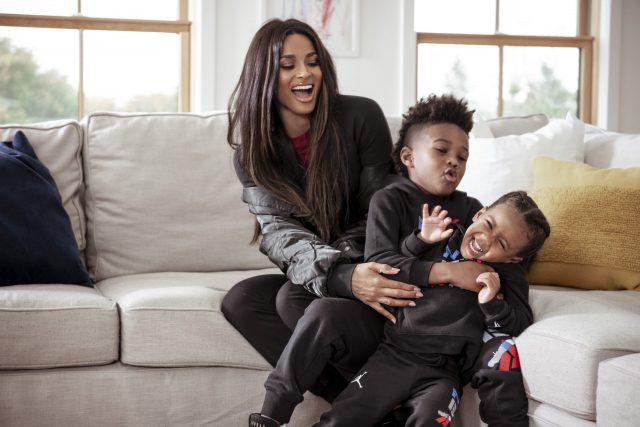 The kids are definitely ready for their close-up in Finish Line's latest campaign. Future and Sienna are on their own programs in the video shoot. Ciara calls her daughter in hopes of fixing her hair at one point. Such doesn't happen as Sienna is busy with other things like applying lip gloss and smiling for the camera.
Future Zahir is also in the zone in the latest Finish Line video shoot. The youngster explores the set while his mom tries to bring things in for the ideal shot. These kids are way too cute!
Ciara joined the Finish Line team as Creative Director back in August. The recording artist fulfills her role by giving consumers an inside look at the brand's new collections for kids. Ciara also gives customers a taste of her daily routine with her kids, which is pretty involved.
"The one thing I fear in life is wasting my time," the celebrity mom said during a recent interview with Mother. "Time does not stop," Ciara added.
Ciara and her husband, Russell Wilson, have one child, Sienna, together. Future Zahir is Ciara's son with rapper Future. You can see the latest apparel for the Finish Line kids collection here. Stay tuned for more celebrity mom news!
Photos: Finish Line