Sterling K. Brown and his family attended the Frozen 2 premiere at Dolby Theatre in Hollywood, California, on Thursday (November 7) night. The actor, who serves as the voice of Lieutenant Mattias, had his wife, Ryan Michelle Bathe, and sons, Andrew and Amare, with him at the screening.
"This is Disney at its finest," Sterling told the press on the red carpet. "I mean, you're talking about the highest-grossing animated film, the predecessor, and they asked me to be a part o the sequel."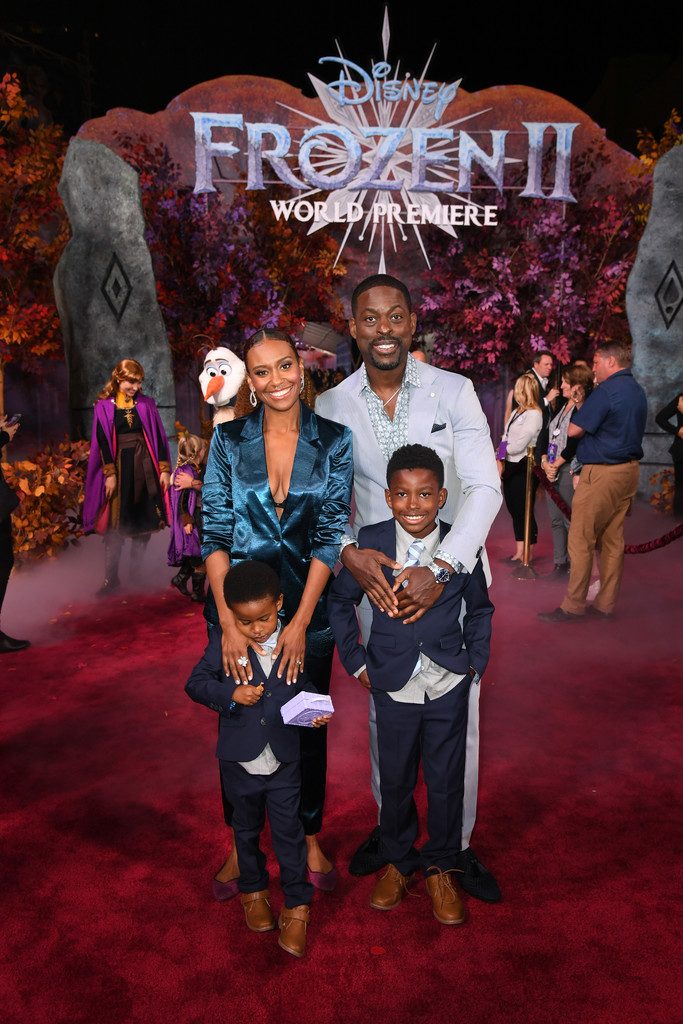 In the past year, Sterling K. Brown has been featured in Black Panther (2018), The Angry Birds Movie 2 (2019), and Waves (2019). Two out of three of these films, Black Panther and The Angry Birds Movie 2, have added to Brown's notoriety. Frozen 2 is bound to give the This Is Us actor even more star power.
"These moments continue to happen to me in my career, and people ask me if I'm used to it," the celebrity shared at Thursday's event. "It still feels unreal," Sterling admitted.
"There's just so much love for the franchise," he continued. "There's so much love for these two sisters who go on this adventure together and have each other's back no matter what. [There is] so much love for the snowman, for the reindeer who gets vocalized by its owner. It's such a heartfelt story. It's so funny and there's so much adventure in this thing. There's something for everybody. I'm proud to be a part of it."
Frozen 2 comes to theaters on November 22, 2019. Stay tuned for more celebrity family news!
Photo: Getty Images