Viola Davis and daughter Genesis Tennon were two of many attendees at the 7th Annual We Can Survive concert at Hollywood Bowl on Saturday, October 19, 2019. The benefit concert featured performances from music's biggest music stars who took the stage for a good cause in support of the American Cancer Society.   One such performer was singer Billie Eilish, who brought Genesis to tears upon meeting her.
"@BillieEilish, you have no idea how much this meeting meant to my daughter! Thanks for your brilliance and kindness! And thanks for lending your gifts to Breast Cancer survivors," Viola wrote on Instagram along with a photo and video clips from the event.
Genesis Tennon, it appears,  is following in her mother and father's acting footsteps.
The nine-year-old recently made her acting debut in The Angry Birds Movie 2. She provided the voice of a hatchling named Vivi, one of the baby birds in the film.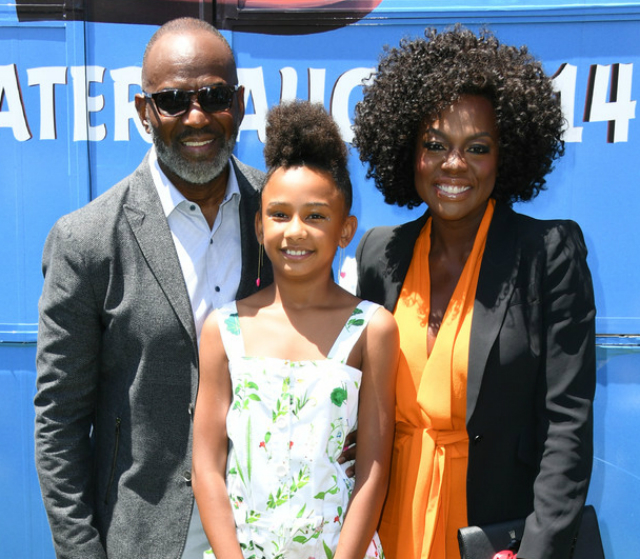 Viola Davis has expressed excitement over her daughter's venture into the film industry. "I'm so proud," the veteran actress shared during the film's premiere. "I don't know if she wants to be an actress," Davis added.
So what's the best advice that Genesis has received from her parents? "No matter what people say, you should keep moving forward," she shared. "So that's what I'm going to do."