Porsha Williams and baby Pilar Jhena were the guests of honor at the March of Dimes "Healthy Moms, Strong Babies" event this past weekend. The Real Housewives of Atlanta star was brought to tears by the love in the room as well as by the opportunity to share her journey to motherhood with the world as the nonprofit's ambassador.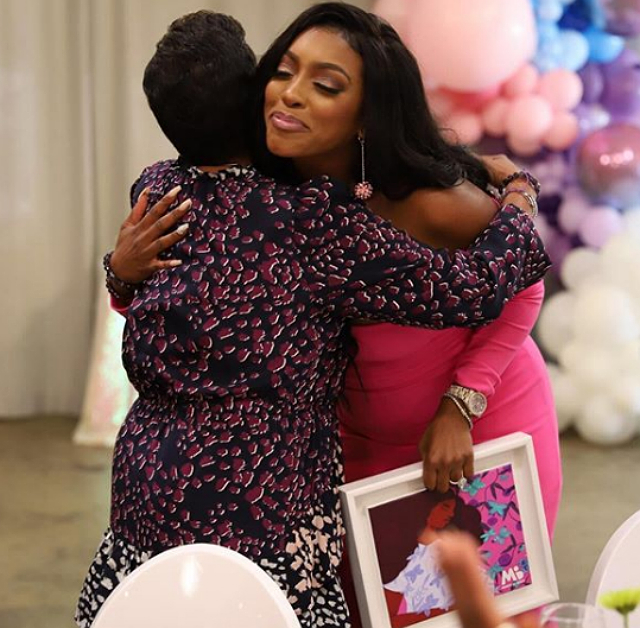 "My heart is still so full," Porsha shared after the weekend event. "I am so incredibly honored to be first National Ambassador for @MarchofDimes," the RHOA star continued.
"This was meant to be because lately, my heart has been lead in different conversations to share my journey to motherhood … all without knowing I would get an opportunity to spread awareness and share my 'Unspoken Story' on a major level! Look at God he will always prepare you for the job and purpose he has for you. I hope to be able to aid in March Of Dimes in their mission of helping mothers through their journeys before, during, and after pregnancy!"
Porsha Williams suffered a miscarriage when trying to expand her family with her then-husband Kordell Stewart. The RHOA star has admitted in several interviews that the experience caused her to be a bit anxious during the beginning stages of her pregnancy with Pilar.
"I've had a miscarriage before in my past, which I've also been open about because I suffer from fibroids and had to have a myomectomy," Porsha said during an interview with PEOPLE last year. "So just the fear of, 'Is the baby going to be okay? Will I make it full term?' All those questions that you ask if you've had a miscarriage before."
Pilar Jhena was born a healthy baby on March 22, 2019. She is Porsha Williams and Dennis McKinley's only child. Learn more about the March of Dimes "Healthy Moms, Strong Babies" initiative here!
Photo: Freddy-O