Angelina Jolie and her children joined others at the Maleficent: Mistress of Evil premiere in Los Angeles on Monday. The screening was held at El Capitan Theatre on Sunday (September 30).
Jolie and her kids wore black, white, and green in honor of the film. Angelina even rocked a spider on her outfit to drive the point home.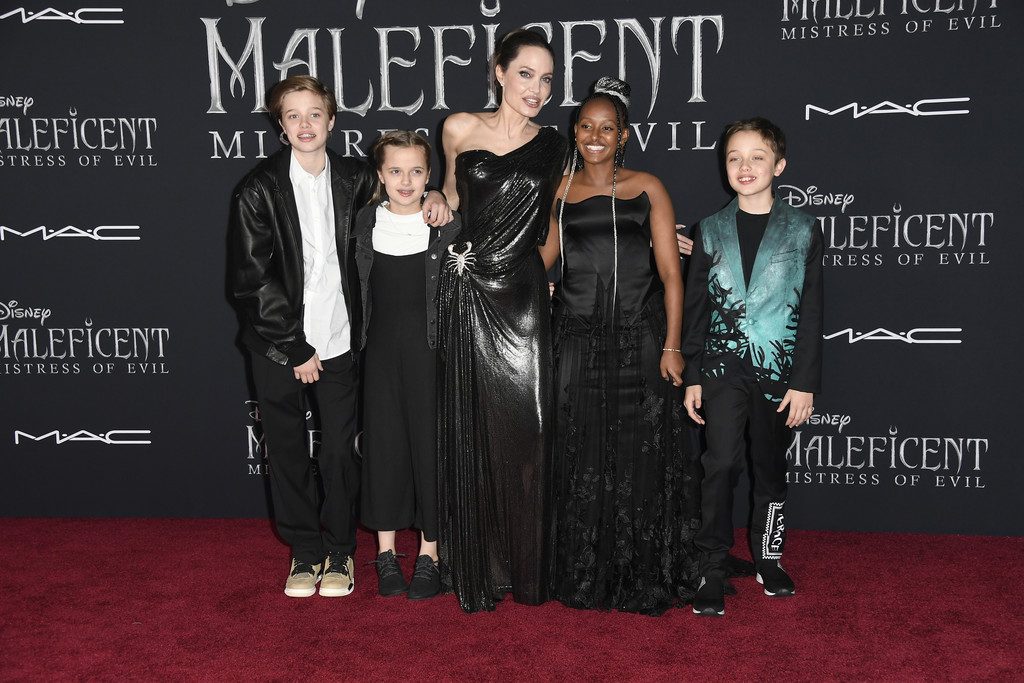 This latest installment of Maleficent promises twists and turns like fans have not seen before. Maleficent's goddaughter, Aurora, begins to question whether or not her godmother is actually looking out for her best interest after a series of events places the young woman at odds with her caretaker. Aurora gets a snippet of Maleficent's capabilities, which pushes her further away from rebuilding a relationship. How will things end? You'll, of course, have to wait until the film comes to theaters to find out.
Angelina Jolie relates to her character because of Maleficent's motherly ways. The actress told the press at this past weekend's premiere that her children provide her with a sense of foundation. "They wrangle me," Angelina shared. "Honestly, they're more together [than I am]. Zahara's the most organized in the family."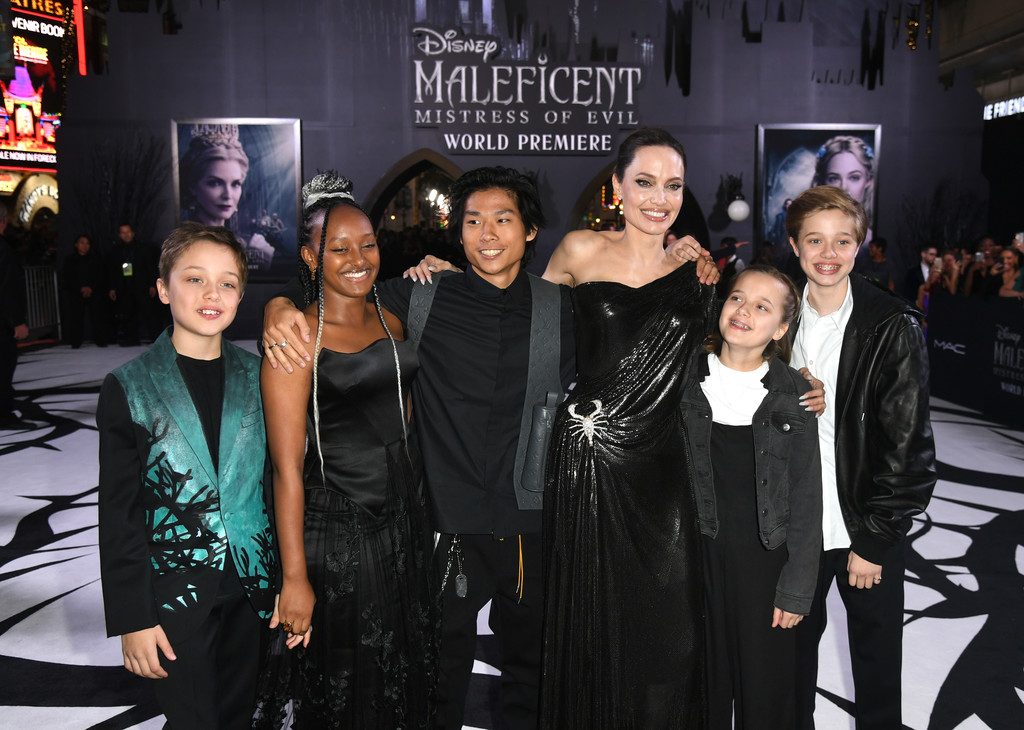 Angelina Jolie and her ex-husband, Brad Pitt, parent six kids together. Maleficent: Mistress of Evil comes to theaters on October 18, 2019. Stay tuned for more celebrity kids news!
Photo: Getty Images