Update 9/13 at 12:58pm: According to a source, Rihanna is not pregnant! It was just a food baby, people!
Is Rihanna pregnant? That is the question that the singer's fans are asking after she stepped out at her 5th annual Diamond Ball, benefiting The Clara Lionel Foundation,, on Thursday.
For the prestigious affair, Rihanna wore a black Givenchy Haute Couture mermaid gown that hugged all her curves, which were on full display as she walked the red carpet and performed onstage with fellow musician Pharrel.
So what sparked the pregnancy rumors , you ask? Below we have highlighted five reasons why the internet is buzzing that Ms. Fenty is expecting her first child with boyfriend Hassan Jameel.
Did she hint that she is expecting a baby girl?
.@Rihanna on Black women: "We are impeccable. We're special and the world is just going to have to deal with that." #DiamondBall pic.twitter.com/B94SQXwuWa

— ESSENCE (@Essence) September 13, 2019
While on the red carpet, RiRi stopped  to speak with ESSENCE magazine about what it means to be a black woman.
She said, "I'm a black woman. I come from a black woman who came from a black woman, who came from a black woman and I'm going to give birth to a black woman."
She added, "My mother is an incredible example of how to fight through obstacles in life. I'm sure her mom taught her that and that's how I'm going to be. We are impeccable, we're special and the world is going to have to deal with that."
Was that a baby bump?
While performing onstage with Pharrel, the singer turned to the side and her usually flat stomach appeared to protrude slightly. Could it be a baby bump or a food baby? Judge for yourself below.
rihanna's finally back 😭🥰 and.. pregnant??? pic.twitter.com/yMsZpu7t0A

— 𝔞𝔩𝔦 (@hadidsoul) September 13, 2019
She often placed her hand on her stomach
Who doesn't. Right? However, fans thought it interesting that while posing on the red carpet, the singer often placed her hand on her stomach. See for yourself below.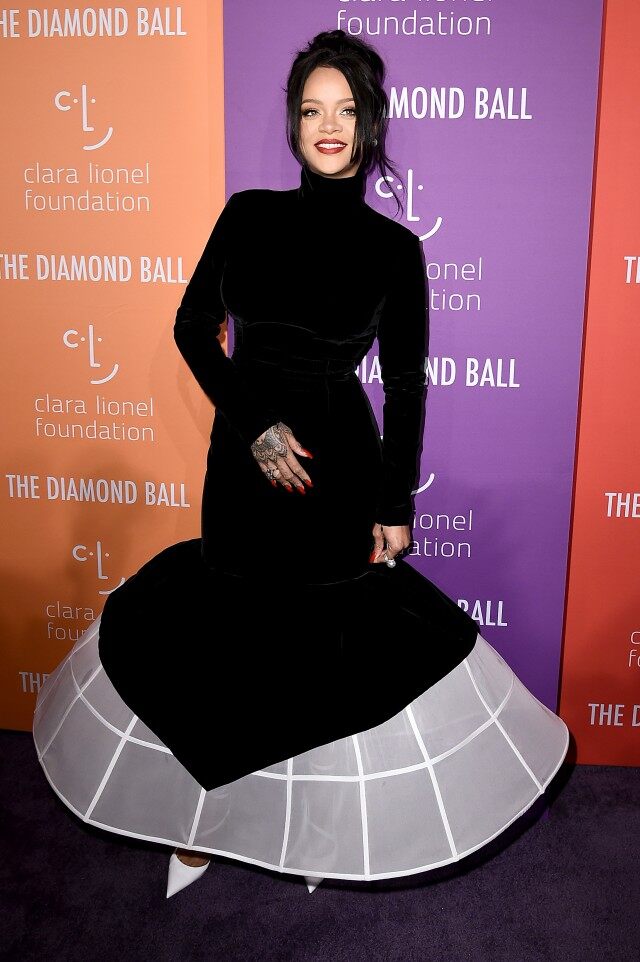 She has been dating boyfriend Hassan Jameel for a couple of years
Rihanna was first spotted with her boyfriend Hassan Jameel in 2017 and the two have been going strong ever since.
Hassan is a Saudi Arabian business man and the deputy president and vice chairman of his family's charitable company that organizes programs that focus on "the social, cultural, educational, and economic development of individuals and communities in the Middle East region and beyond," according to its official website.
https://www.instagram.com/p/ByYrfEsBAIC/
Jameel's family also owns Abdul Latif Jameel, a distribution company for Toyota Motors in Saudi Arabia and other Middle Eastern countries. It looks like should they get pregnant, the billionaire couple could certainly afford to have as many kids as they want.
Rihanna wants kids "more than anything in life"
In a recent cover story for Interview Magazine, the award-winning artist spoke to her Ocean's 8 costar Sarah Paulson about her upcoming album, becoming a mother one day, and more.
When Paulson asked, "Do you want to be a mother?"
She replied: "More than anything in life."
BCK Says: So what do you think? Could Rihanna be pregnant in 2019? Share your thoughts below!